Pin Up Model Archive.
Think you got the right look?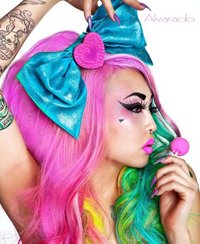 Are you a pin up model or have you always wanted to be a Pin Up Model?
Share your professional pin up photos on Pin Up Passion - the largest pin up girl info site on the web for unlimited exposure.
Whether this is just a hobby of yours, of if you're looking to pursue this more seriously, this page is a perfect platform to get your name out.
You never know who will be browsing this page and what opportunities might come up for you as a result.
The best thing is that it's absolutely FREE for you to have your photo on this website.
If you would like to stand out from even more from the crowd and be featured amongst the elite pin up models on the main 'pin up girls' page (click here), this is available for just $10USD a month (Paypal subscription).
If you would like to be considered, please email 10 of your professional photos here, along with a quick intro about yourself.
We will get back to you in 3 working business days.
If you're brand new to this industry and haven't got a clue on how to be a pin up model, check out this page on 'How To Be A Pin Up Model' for handy hints on what you can do to take amazing pin up pictures.
But enough of that...if you're ready to share your pictures with the world...upload them below!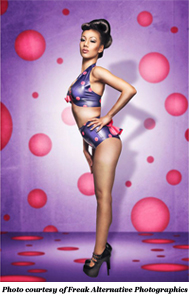 Show Off YOUR Best Pin Up Photos Here
IMPORTANT - To Be Approved, Your Submission Must Have

√ 3-4 professional pin up photos from a range of shoots (not just one photoshoot with 3 different poses)

√ A short description of yourself with the correct spelling! This is a reflection of you, so make it count!




Amazing Pictures and Bios from Pin Ups from all Over the World
Click below to see the beauties and hear their stories...

Return from Share your Pin Up Photo to Pin Up Passion Homepage