Cherry Von Vegas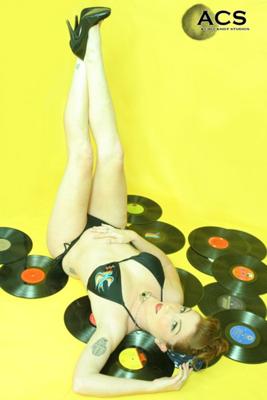 photography: Acid-Candy Studios hair/makeup: Misty Hunter model: Cherry Von Vegas
Just a regular girl who likes to play dress up.


Biography

"Great Minds Have Purposes, Others Have Wishes"
WASHINGTON IRVING - APRIL 3, 1784

A small body of determined spirits fired by an unquenchable faith in their mission can alter the course of history.
♥ Mohandas Gandhi

Just a little bit about me:
* vegetarian * mean people are useless – life's too short for that nonsense * I drive a jeep and love it * I love to write poetry and notes in my journal * I have a pink mountain bike * i love punk rock * love makes my tummy feel like fluttering butterflies * i love taking pictures * I like mountain dew and butterfingers * margaritas with salt on a Caribbean beach * it doesn't get better than the virgin islands, I will live there before I die * I love the sand between my toes and the smell of the ocean * rainy days make me sleep * I pray for world peace * sunshine makes me smile – really big * staring at the stars is one of my favorite things to do * I wiggle a lot, all the time * i love to lay in the sun * I hate flying, airplanes are scary * small places scare me and so does water * I believe in angels, ghosts, and anything else that proves there is life after death * Nicole Christine Hendricks and Hayden Hendricks-Haight are my guardian angels (R.I.P. I will never forget you and Hayden would have been a fantastic boy if he would have gotten a chance to live) * I love mowing the grass, I hate when the grass dies * flowers are cheery * I wish on all eyelashes and lift up my feet on all train tracks, call me superstitious * flip flops are my favorite * i love to travel, new places are exotic * the beach is my favorite place in the whole world *don't be mean to the kids, when they cry i cry and thats not cool (meanness to children is uncalled for) I am a strong supporter for child abuse and neglect prevention (their should be more rights for children)* i am loud sometimes and a little out of control, but fun * if I befriend you, you will probably be my friend forever* i love to scrapbook, pictures are memories and i have tons of them *I have tattoos, they all have a meaning and I only talk about them on certain days..*I have recently discovered that wine is a woman's best friend (probably not a good thing to discover) but I will always love cold beer at the baseball stadium or on a hot summer day)*don't buy me roses, they have always came to me with an apology..I am a big girl now and think they SUCK (thank my previous relationships for that)*Other than that..what you see is what you get.