Have a Passion For Pin Up Girls? Need to Satisfy Your Obsession?

Hello & Welcome to Pin Up Passion.com - Pin Up Girls Website Central. Check out this welcome video for handy info about the website & what it can do for you!
PHOTO OF THE WEEK
Stealth Photographics
Check out the past featured photos here!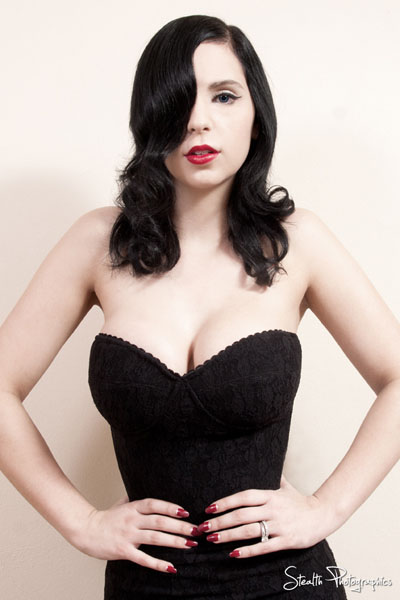 Welcome to PinUpPassion.com!
You may have stumbled across this style and are wanting to find what it actually is or you're already a lady that knows about it and needs the 'how-to' on the look so you can rock it yourself.
Either way, you've come to the right place!
Pin Up Girls started around the 1950s and quickly grabbed people's attention because they were confident, sexy and empowered within their bodies.
They embraced what their momma gave them and rocked it.
No wonder people stopped and looked.
Today, some women who are sick and tired of the media showing just one type of beauty are turning to pinup because it allows them to be a glamor puss, wear amazing fashion that flatters their body and be happy with the body type they have been given - as they should be.
If this sounds a bit like you, you've certainly come to the right place.
My name is Sorelle Amore and I truly have a passion for this style and way of life (empowered women!). I have tirelessly searched through thousands of articles on this topic and summarized it all for you in one spot.


Here at PinUpPassion.com you will discover:


How to's on make up, hair, fashion and more.

Beauty secrets revealed - just like grandma did it!

Directory of Photographers - find your nearest pin up photographer!

Amazing galleries of the worlds most confident women - learn how they did it so you can to!

Fun interviews with the biggest modern day pinups of today

An amazing community of people (check out our Facebook Page)

History - how it all began

And so much more...
What I love most about the style, is that it's accepting of all women, no matter what shape, size or nationality. Any lady is allowed to feel glamorous wearing the lingerie, beautiful classy clothing, stunning vintage hair and flawless make up.
You're perfect the way you are. Welcome to the world that truly let's you feel this way. It's my mission to make this a 'Safe Haven For All Women To Feel Beautiful'.

So go on...what are you waiting for...get exploring!
Sorelle Amore <3