Pencil Skirts - Top Style Tips in Wearing This Figure-Hugging Piece
Telling a pin up girl not to own a pencil skirt because it looks too corporate-y for informal occasions is like telling her not to breathe.
This close-fitting skirt is a certified pin up statement piece but to tell you quite frankly, women in general love wearing them every once in a while because of the way they hug and emphasize the curves of the female body lines agreeably.
Today, this classic skirt style has a somewhat unpleasant reputation of being an age-old work wear staple and that happens to be the case if the wearer doesn't know how to spice it up a little.
Think of it as a blank fashion canvas that you can either dress up or dress down depending on what kind of look you're going for.
"WOW" - just about anybody with these top tips on how to jazz up this timeless office may say...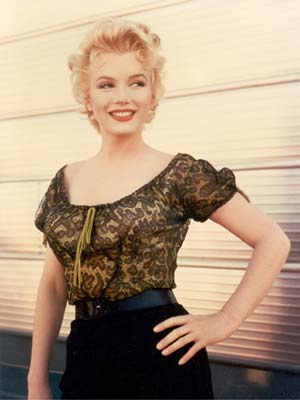 Casual Weekend Wear
When wearing monochromatic pencil skirts for casual wear, pair it up with a tucked button up top. You may also consider wearing a three-quarter sleeve pull over, ruffled top, embroidered cardigan or a boat neck top for a more informal and laid-back look to it. Add a touch of classiness to your look with a matte red lip and an open-toed sling back heels.
Happy Hour Ensemble
The versatility of this skirt can effortlessly help you slip from work to cocktail events in a breeze. Pair it with lace top, wrap-around top or a Doris top which can be both work appropriate and seductive when leaving the office door behind. Incorporate additional sultriness to your look with a vampy lip color and art deco charm bracelet.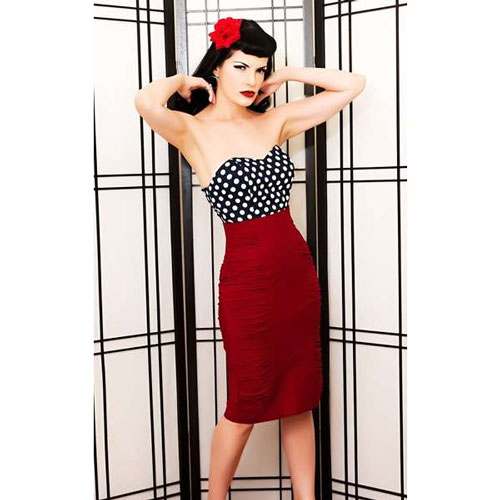 Hot For A Party
Even a standard classic black pencil skirt can keep the party doors open when paired with an animal print bustier crop top, tube top, sleeveless mesh top or graphic tank top. To give your look a hint of rock edge, pair it with a greaser ponytail and long chain necklace.
What Else You Need To Know About Pencil Skirts?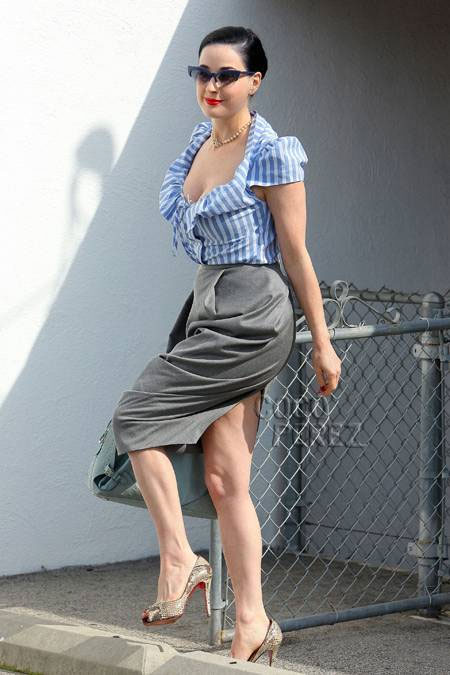 They are universally flattering to women of all height. Wear one that hugs your figure evenly with hem that falls right above your knee will elongate your legs. Pair it with pointy nude heels to give you extra height.
They are one of those clothing pieces that celebrates women of all shapes and sizes. The key is to get a perfectly fitted skirt that contours your body and is not too tight. Avoid skirts that are too clingy and opt for one that is significantly wider around the hem area. Divert the attention from your lower body to your upper body with a flowing or ruffled top.
You can never go wrong with pumps, heels and wedges or any pair of shoe with height to emphasize the chic and classic appeal of these figure-fitting fashion piece. If you're already tall or leggy, you can wear embellished flats or sandals.
So there you have it! These are just a few tips on how to style up this ageless fashion item for various occasions or events with some pieces that you may already have. Do you have any more tips on how to wear this skirt that you'd want to share? Sound off below:
Love always,
Sorelle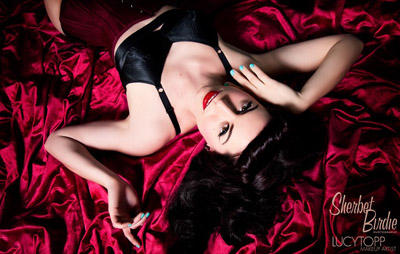 Connect with Sorelle on Facebook
If you enjoyed this article, connect with Sorelle (the founder of Pin Up Passion) on Facebook.
Connect With Me...
Return from Pencil Skirt to Pin Up Passion Homepage