The Cheap Pin Up Look

Getting The Retro Look On Budget

An inexpensive & cheap pin up look…is it really possible?
Everyone is under the impression you have to spend a tone of cash to get this look. This is a myth. Of course you can if you want to shop for all brand new retro pieces or original vintage, but you can also do the pin up style on a budget.
Quite commonly, you'll hear people say that a perfect place to shop for this style is at thrift stores. But the reality is that most of us can't dedicate endless hours looking for one or two amazing pieces to add to our collection.
Here are some tips that will get you underway without breaking the piggy bank.
1. Use what you already have in your wardrobe
If you are brand new to this look, you don't need to throw away all of your wardrobe and start again.
Have a good look at your existing pieces. Do you have a nice knee length flowy dress or skirt that you could just add a petticoat to underneath to give it a vintage look?
How about anything with prints? Some great retro prints are cherries, animal print (leopard print is the most common), roses, bows, nautical themed, stars, polka dot, stripes and sugar skulls are some of the most popular patterns for clothes and purses.
2. Invest in hair accessories
Pin ups were known for their amazing hairdos and the extravagant hair pieces they had including large hair flowers, bows and fascinators.
Pair this with cat eye make up, well defined brows and some super easy pin up hairstyles and you have yourself a winner for the hair and make up side of things!
3. Be patient with this look
If you are indeed on a budget, then you will need to have patience in finding the right pieces for your wardrobe. Quite often you will find big retail stores like Walmart and Target stocking the occasional pin up item like cat eye sunglasses, a retro cut swimsuit or a leopard print dress. Keep your eyes pealed.
4. It's all about quality, not quantity
The pin up look isn't like mainstream fashion, where you need to buy, buy, buy every few months to keep up with what is 'in'. My advice is to really look for timeless pieces which are good quality and you know you will wear over and over again by matching it with different items.
So it's good to buy pieces which you know will work with the rest of your wardrobe, and not a piece that you will need to buy new shoes and accessories for to match.
5. Shoe Simplicity

The pin up look is great for the budget when it comes to shoes. I can honestly say that you will most likely be able to get away with 2 pairs of shoes for pretty much all of your wardrobe. They are black kitten heels (usually inexpensive as they are not part of the mainstream fashion) and black ballet flats.

Easy!
cheap pin up
6. One retro looking piece
In your daily outfits, opt for just one piece which has the retro look, which will tie the whole outfit together eg. a swing skirt with a tank top, a knee length pencil skirt with a tank top, high waisted jeans and a tank top.
By just incorporating one piece that is traditionally vintage, you will still exude the pin up look you so seek.

7. Add the signature beauty spot
This is super easy...just draw on a small beauty spot near your eye or mouth (whichever feature you want to highlight on your face) and this will really give you just that little edge combined with your pin up make up.
I'd also check out this easy way on how you can achieve smooth pin up skin to get the flawless pin up look. Click here

That is all for now!

Hope these tips help if you are looking to do the cheap pin up look. If you have any other suggestions on how to do the cheap pin up look, please leave your comments below!
Keep shining bright!
Sorelle Amore
---
If you liked this page you may also like:

Is dressing pin up really that much effort?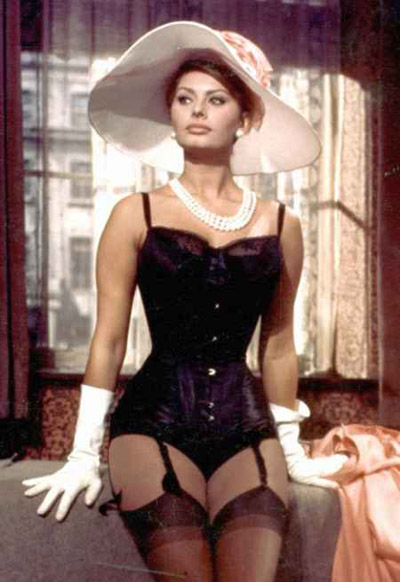 Curvy Pin Up - Is this the only way?

History of Pin Up - How did it all begin?
---
Return from The Cheap Pin Up Look to Pin Up Passion Homepage