Best Eyeliners - Our Top Liner Choices For Achieving The Perfect Cat Eye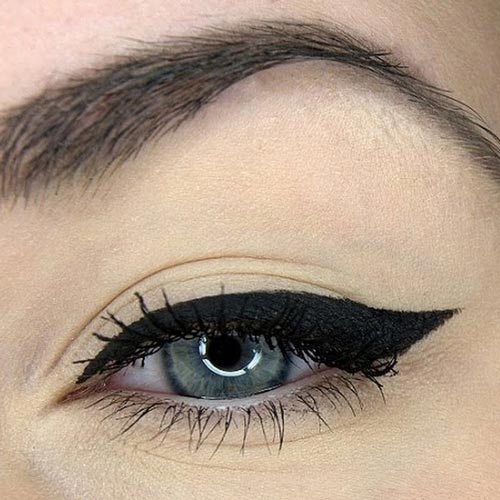 Aside from application techniques, I have always believed that the best eyeliner products play a major role in helping you achieve the sexy cat-eye look you've always wanted.
I'm a huge eyeliner-aholic! Stepping out of the house without a slick of eyeliner along my peepers kind of makes me feel bare (I was about to say naked, to be quite honest!). Whenever I'm short on time, I just put on some loose powder foundation, lip balm and eyeliner and you bet I'll be ready to take on the world! In my own humble opinion, the best eyeliner – which comes in either gel, powder, pencil or liquid forms – can instantly make a woman look put together even if she's not wearing foundation, bronzer, blusher, highlighter or any bit of cosmetics. Do you agree? (I can almost see you nodding in approval).
My all-time favorite eyeliner look has always been the cat-eye. This universally flattering eyeliner look has been worn since the glory days of the 1950's and still remains a popular eyeliner style to add a touch of allure and sophistication to any look. Aside from luscious red lips, nothing beats a precise and simple cat-eye liner to help bring out the sexy pin up girl in you.
As my eyeliner obsession grows deeper by the minute, my quest to find the best eyeliner products has never ceased. I've tried many different types and brands of eyeliner products for quite some time now and it's difficult to choose which one is the best since I've come to love many of them. If you're on the lookout for a new eyeliner to love, you've come to the right place.
Listed below are the eyeliners I highly recommend (counting backwards from least to most preferred) that will help you create a variety of winged eyeliner styles: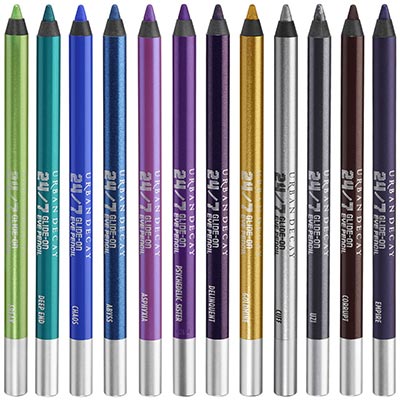 4. Urban Decay 24/7 Glide On Pencils Why I approve? The Urban Decay 24/7 Glide On Pencils are so creamy and soft, they remind me of butter! They provide effortless application because they glide on very smoothly without tugging or pulling. It remains creamy for the first 30 seconds of wear allowing the wearer to blend it with the rest of the eye makeup before it completely sets to a long lasting finish.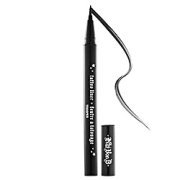 3. Kat Von D Tattoo Liquid Eyeliner Why I like It? They say liquid eyeliners are the most difficult to apply but I beg disagree! Applying liquid eyeliner doesn't get any easier with Kat Von D Tattoo Liquid Eyeliners. The liquid eyeliners have an ultra-fine and bendable tip that easily glides across the lash line allowing fluid application to ensure precise outlining and shaping of the eyes.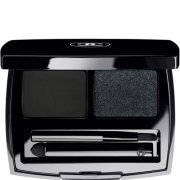 2. Chanel La Ligne De Chanel Why I adore it? If it's crunch time, the fastest way to line your lash lines is to use powder eyeliner. My current favorite is the Chanel La Ligne De Chanel. Its powder based formula will give you the precision of liquid eyeliner when used wet with a pencil brush. You can also use it dry using a smudge brush to achieve a smoldering feline look.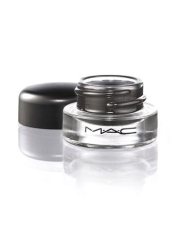 1. MAC Fluidlines Why I love it? For the eyeliner novice who wants to have the dramatic and bold look of liquid liner but is still skeptical about using one, gel type eyeliners are the way to go. Using a pencil tip brush or an angled brush, the creamy MAC Fluidlines are very easy to control and to draw close to the lash line. Once they dry, they won't smear or crease until you take them off with a makeup remover.
But we can probably all safely agree that it's a never-ending search to find the ultimate eyeliner as new brands and types are popping out on the market almost on the daily.
The best eyeliner is the one that works for you personally – whether you need something with a stronger hold, or you want something with a slightly softer feel…
So no matter how much advice we provide on what works, it's up to you to find your personal gem. And once you find that type of liner that is your ultimate… hang on to that brand and hang on tight. ☺
What are you favorites? Any you recommend for us to test out?
Love always,
Sorelle
Return from Best Eyeliner to Pin Up Passion Homepage