.
All About Pin Up Dresses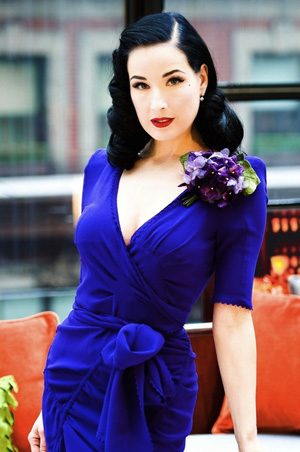 Pin up dresses - What makes them pin up? What type of cut or shape, color or pattern should it be?
Pin Up Dresses come in soooo many different shapes and sizes.
It's truly extremely difficult to define what dress you should wear in order to classify yourself as a pin up.
I'll provide you with a few suggestions - none of these which I think need to be followed word by word because there is always some sort of variation and personal twist that can be added to the style...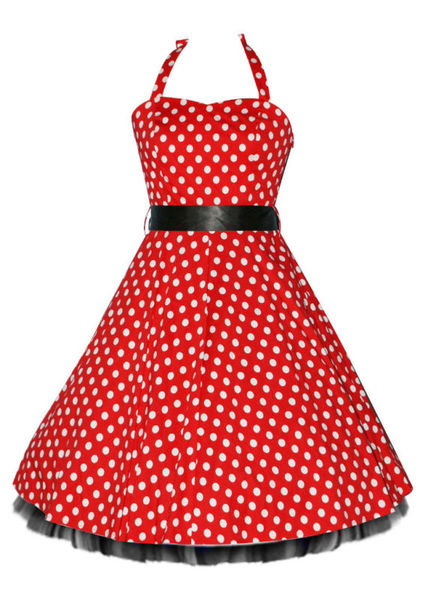 But if you're considering wearing pin up dresses and want to know what things you should look out for that will make the look pin up...check out these suggestions below.
Firstly, the fashion of the 1950s was all about glamour and grace. This was done so well through accentuating the female figure and it's hour glass sexy shape.
If you're a va-va-voom lady yourself, and have some rockin' curves already, you're in luck!
You don't need to create the illusion of curves.
If however you're a little itty bitty lady with a lack of curves (like myself), then through the fashion, you can create a good illusion of curves.
Pin Up Dresses were very flattering and the the whole deal with it was 'lots of class and no ass'. Aka - leaving a lot to the imagination.
The perfect tease...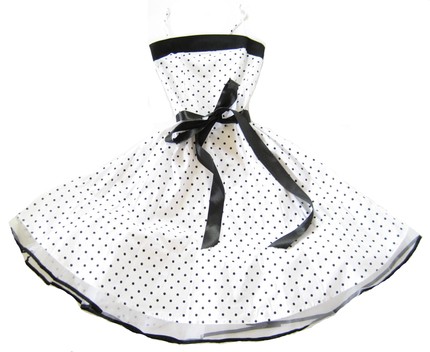 Handy hints to finding a great pin up dress:
Annnnd...that's pretty well all the 'rules' for the dresses!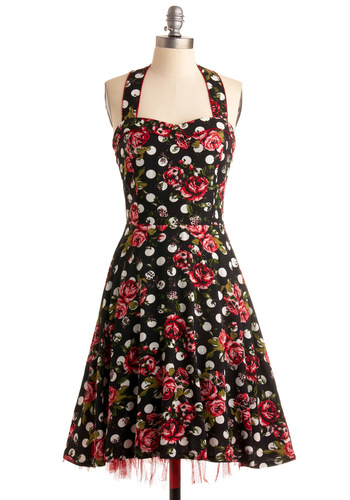 But I'm sure you would still like a little more guidance. So here it goes:
Day (or Casual) Dresses - Opt for swing dresses for the day or a more casual look. These can be halter neck, strapless or with thick straps.

Add extra puffiness to the dress for even more of a vintage look by adding a petticoat under the dress.

You'll seriously feel like a princess with so much puff.

Day dresses can also have some amazing patterns on them - from floral to checkered, or if you like the darker side of pin up - skulls and roses.

The selection is endless.

During the day, it's probably also better to stick to lighter colors instead of dark colors - save those for evening wear.

Evening Wear - This style of dress is just great. This is where you can pull out your satin dresses and darker coloured dresses.

If you're feeling sexy and want to show off your curves (great for va-va-voom ladies), go for a pencil dress which is one that hugs your body all the way through.

For this I would really recommend ensuring you have length in your dress. If you have a short dress it will just look like a modern cocktail dress and you'll struggle looking like a traditional pin up.
The rest of the dress is up to you - if you want to have a turtle neck dress - that can totally work with a pencil cut dress. If you want to show off the ladies (wink, wink), low cut tops work a charm.
If you prefer a nice round collar - sure!
Seriously - go wild.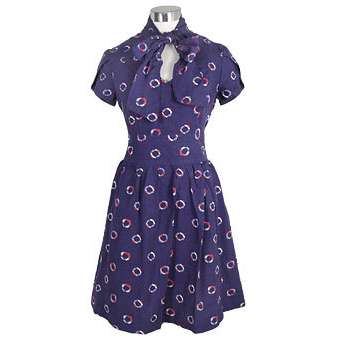 But the best advice I can give you before you go out there and buy a tone of new pin up dresses is first...figure out what type of personality you have.
If you're more of a Suzie Homemaker type of girl and like cute dresses, floral prints, light colors (eg. Bernie Dexter) - swing dresses will probably work really well for you.
If you like the darker (or rockabilly) look (eg. Micheline Pitt) - darker prints work well and pencil dresses will also work a charm.
If you are all about the glamor like Dita Von Teese - she's often seen in black or navy blue colors and a lot of her dresses are pencil dresses.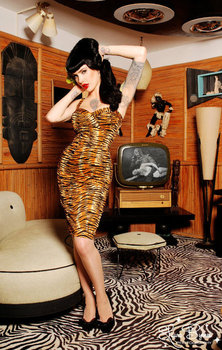 There's no 2 cents about it - dressing pin up style, you will 100% stand out from the crowd. People will notice you.
If you're not comfortable in the type of dress you're wearing...you will feel silly.
So first figure out what look you really like, then research the modern pin up ladies that dress in a similar way to you and shop for similar cuts to them until you truly figure out your own unique style.
Good luck!
<3 Sorelle Amore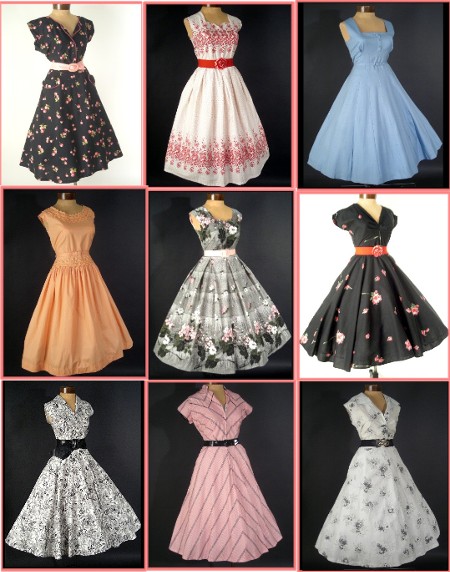 Return from Vintage Pin Up Dresses to Pin Up Passion Homepage