Pin Up Underwear
Look good underneath!
Pin up underwear is oh-so seductive and any woman can feel sexy in it.
Let's explore some of the vintage underwear...
Bullet bras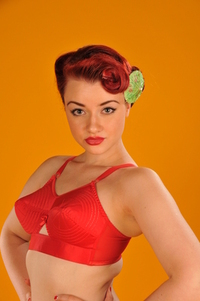 This was a staple of the 1960's and Madonna made it even more famous when she wore one in her video for 'Like A Virgin'. However, bullet bras were famous long before this in the 40's especially amongst screen actresses and pin up models.
These bras are originally invented for women with larger busts to provide proper support and reduce sweating under the breast. They are very comfortable and very original. Personally...I love them :)
Corsets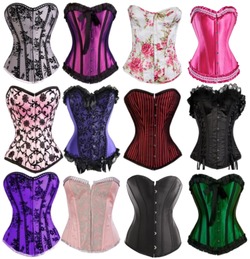 Corsets are also part of pin up underwear. They come in different styles like the underbust and overbust.
Corsets can easily make a woman look slimmer and sexier. A lot of pin up models wore corsets, to conceal bellies while others wear it so that it can fit the contours of the body.
Pin Up Garter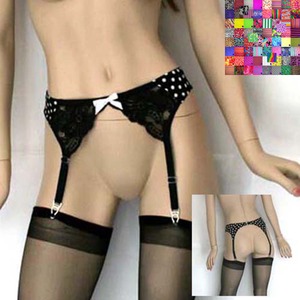 A pin up garter is often associated with eroticism.
However, the garter is very functional because this offers support.
A lot of people mistake this as a form of seduction (and yes, they are suuuuuper sexy!), ever since pin up models started wearing them and because of that, the impression for it was carried for the succeeding years and even today.
Pin Up Stockings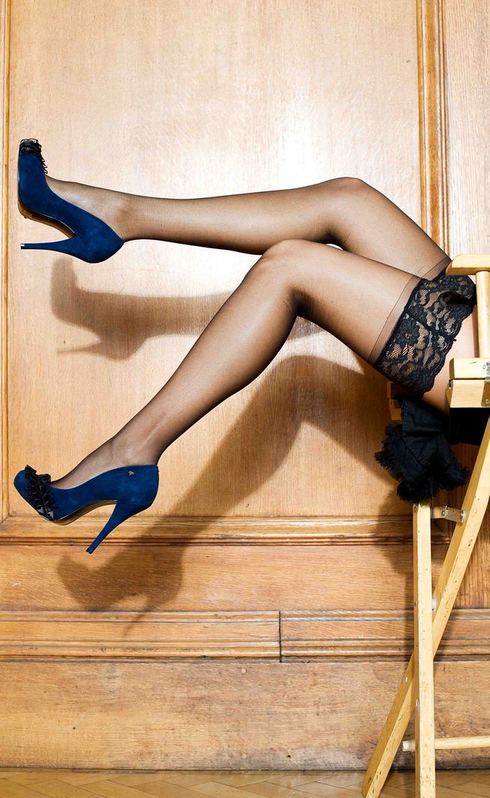 Retro stockings from the 40s are really beautiful. They are so funky and at the same time, very sexy!
Today, stockings are still being worn by a lot of women.
It gives a smoother and more beautiful appearance on the legs when wearing one. Also, stockings today are more similar with the stockings during the 40s.
This simply means that the patterns, styles and colors are more retro and can spice up any outfit.
The underwear worn by lovely pin up models can still be seen today.
In fact, a lot of women are still into that kind of fashion. A lot of fashion models are seen wearing pieces of underwear from the 40s.
This is because they give off a sexy, retro, and nostalgic feel.
Those feelings are hard to come by these days, with our modern technology and fast-paced lifestyles, isn't it just great to stop and reminisce?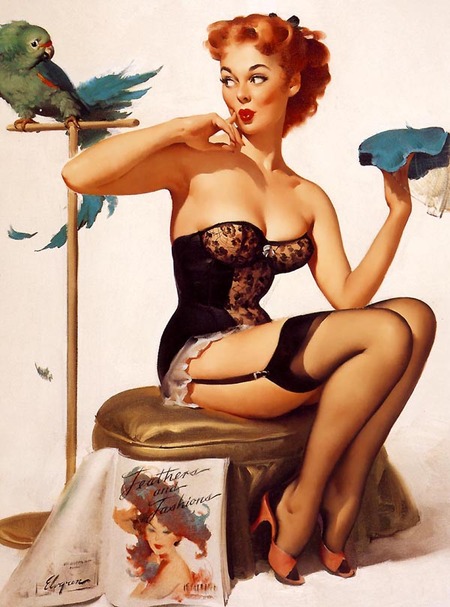 Return from Pin Up Underwear to Pin Up Passion Homepage