.
Pin Up Underwear - Look Good Underneath!
Pin up underwear is oh-so seductive and any woman can feel sexy in it.
It's the secret weapon of any pin up girl.
As the modern pin up queen shares:
"I love it when you can go about your daily business with the knowledge that you have a little secret of your own on underneath"
So what that you might not have anyone to show off your sexy attire to. That is not the point.
The point of this glamorous and high quality lingerie is to make you feel like $1,000,000.
Let's explore some of the vintage underwear...




Bullet bras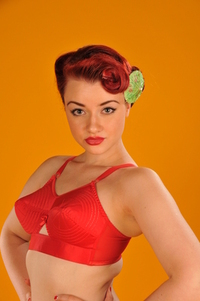 This was a staple of the 1960's and Madonna made it even more famous when she wore one in her video for 'Like A Virgin'. However, bullet bras were famous long before this in the 40's especially amongst screen actresses and pin up models.
These bras are originally invented for women with larger busts to provide proper support and reduce sweating under the breast. They are very comfortable and very original. Personally...I love them :)
Corsets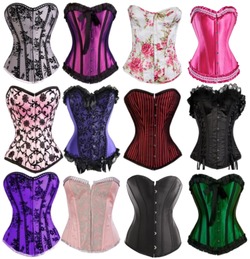 Corsets are also part of pin up underwear. They come in different styles like the under bust and over bust.
This lingerie piece can easily make a woman look slimmer and sexier. A lot of pin up models wore corsets, to conceal bellies while others wear it so that it can accentuate the female hourglass figure.
Pin Up Garter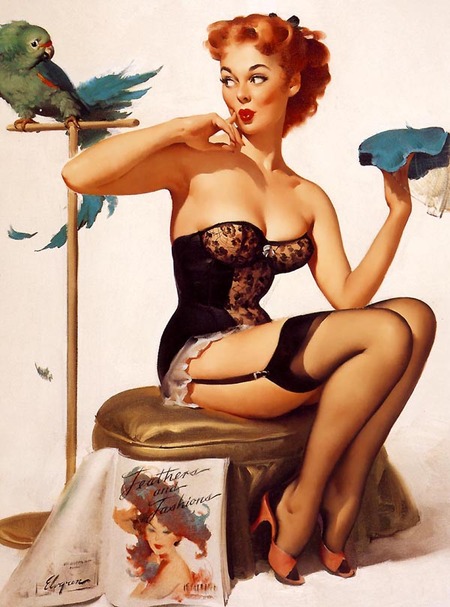 A pin up garter is often associated with eroticism.
However, the garter is very functional because this offers support.
A lot of people mistake this as a form of seduction (and yes, they are suuuuuper sexy!), ever since pin up models started wearing them and because of that, the impression for it was carried for the succeeding years and even today.
Pin Up Stockings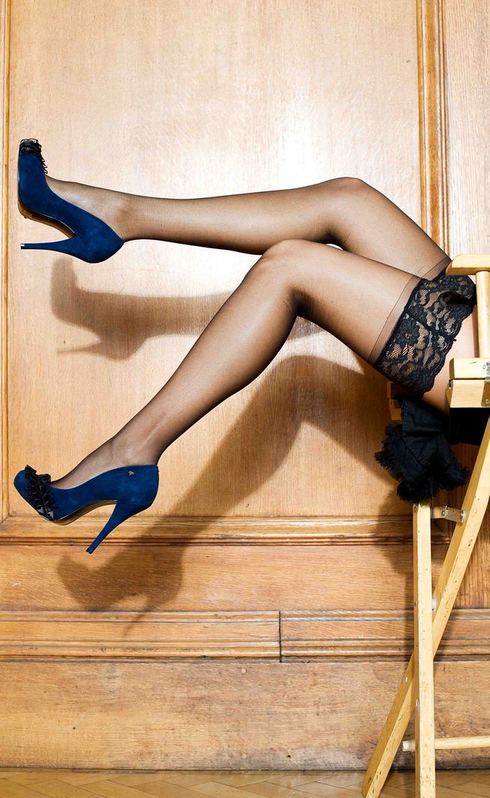 Retro stockings from the 40s and 50s are really beautiful. They are so funky and at the same time, very sexy!
Today, these stockings are still being worn by a lot of women, especially the pin up famous back seamed stocking.
It gives a smoother and more beautiful appearance on the legs when wearing one and it ties the whole outfit together.
The underwear worn by lovely pin up models back in the day are being reproduced left, right and center...
It's no surprise really as the quality and cut of these garments was always second to none. It's a perfect era to copy.
What is your most favorite vintage lingerie piece that you will never leave the house without?
Please share below! We'd love to hear your thoughts.
---

If you enjoyed this article…
Connect with me on Facebook!

Click here to connect with me on Facebook
---