Red Lipsticks - Three Red Lip Colors That You Should Try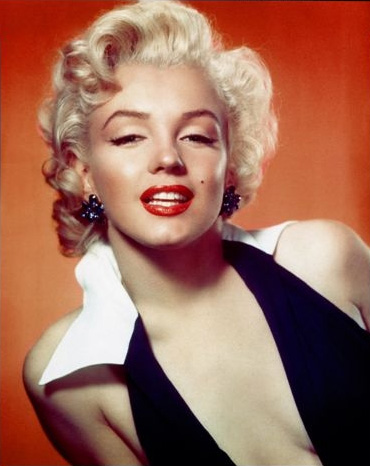 I don't know if it's just me but I do believe that there's something about red lipsticks that makes me feel radiantly self-assured, more confident and extra sexy in an instant. Think about how slipping a pair of high heels can make you feel like you can take on the world and you'll know exactly what I'm talking about.
This glamorous shade of lipstick has been around since the ancient times and has always been considered as a declaration of a girl's transition to womanhood. It's amazing how a quick swipe of a flattering red lipstick can transform your make up look from shy to smoldering in seconds!
Red lipsticks offer an endless spectrum of phenomenal colors to choose from which is why finding the perfect red lip color can be a grueling task. I haven't even mentioned that the choices makes it also impossible to own just one. If you're on the lookout for the perfect red lippie, you've come to the right place. Be the center of everyone's attention (without even trying) with these phenomenal red lip colors.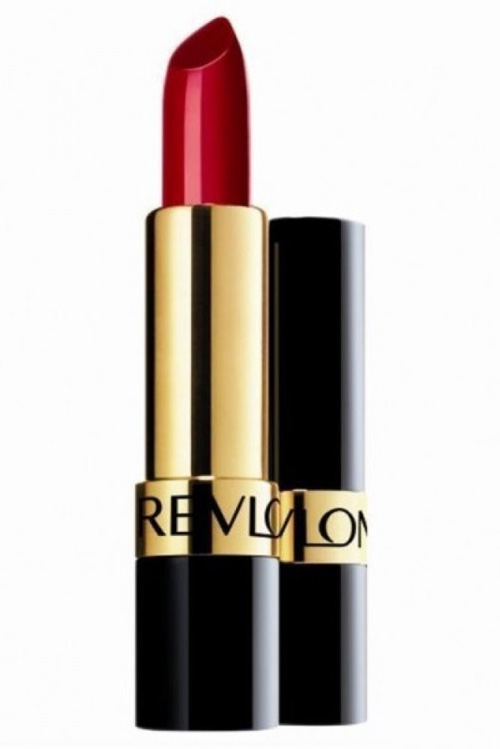 Revlon Super Lustrous Matte Lipstick in Really Red For those looking for a bright red lip color, Revlon Really Red should be right up your alley. I love wearing this lipstick whenever I'm feeling a little down because it possesses a very perky and cheery appeal which tremendously lifts my spirits up. Revlon Really Red is a blue-based red lipstick making it remarkably beautiful for those who are cool-toned. This lipstick applies very smoothly without tugging or pulling but the formula can be slightly drying if you don't apply a lip balm prior to its wear. This shade goes on completely opaque and settles into a matte finish. The wear time is about average and required reapplication after 4 hours.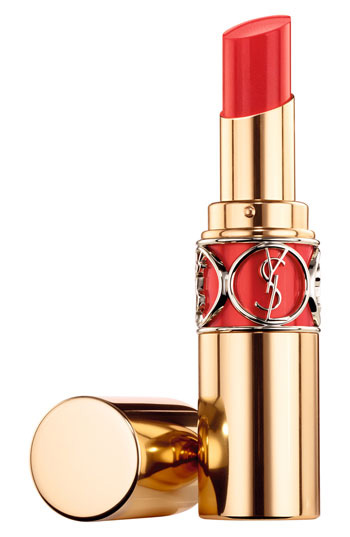 YSL Rouge Volupté Shine Lipstick in Corail Incandescent A show-stopping red lip color never goes out of style just like the YSL Rouge Volupté Shine in Corail Incandescent. This universal red lippie offers remarkable wearability because it has the right amount of orange undertone to look good on warm skin types and it also has the right amount of pink undertones to look flattering on cool skin types. It applies with a minor slip because it has a very high wax content but it doesn't feather out the way other balmy lipsticks tend to do. The formula is pleasantly waxy which makes it ridiculously moisturizing and very comfortable to wear.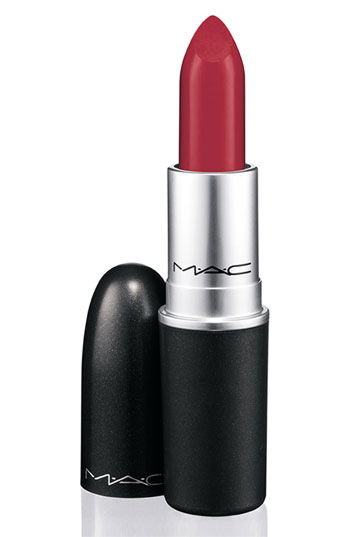 MAC Matte Lipstick in Russian Red Whenever I'm being asked to recommend a red lipstick for beginners, MAC Russian Red is the first lippie that comes into my mind. Described as a "mid-tone neutral red," MAC Russian Red is my favorite red lip shade among all my favorites. This is the kindest red lip color for me because it it's not too blue, not too pink and not too orange. The neutral quality of this best-selling MAC lipstick makes it very wearable and suitable to a wide range of skin tones. MAC Russian Red has an incredibly rich pigmentation in one swipe and sets into a semi-matte finish. It's not particularly moisturizing but it didn't suck out any moisture from my lips either. Also, it has a very faint sheen to it at close inspection although there's no visible shimmer in the product itself. This shade wears for a solid 5 hours on me and leaves a cherry red stain behind.
Before making your puckers red, always line your lips with a lip liner in similar or matching color if longevity is an issue for you. Using light strokes, outline the natural edge of your lips using a lip liner and work your way in filling the rest of your lips with color towards the center. This technique will help hold your chosen lipstick shade from migrating outside your lips.
What's your favorite red lipstick? Sound off below - we'd love to hear the suggestions.
---

If you enjoyed this article…
Connect with me on Facebook!

Click here to connect with me on Facebook
---
Return from Red Lipsticks to Pin Up Passion Homepage