Lilla Rosten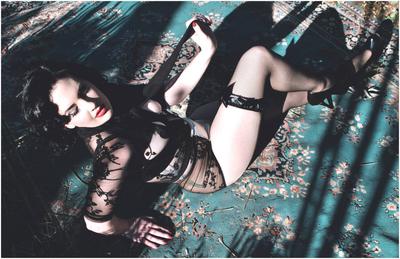 Photographer: Lauren Horwood Photography
Sometimes a Pin Up Model, Sometimes a Burlesque Dancer, Always a Lady. Internationally published pinup.

I first got involved in the Pin Up scene making outfits for gals competing in pageants, before I knew it I was hooked. To me Pin Up is a great way of expressing myself and making lots of girlfriends.

My vision of Pin Up is vintage glamour, brimming with sass and a spoonful of sweetness.

Rumour has it I was born wearing red lipstick and back seamed stockings.