Mikayla McGlothlin

(California)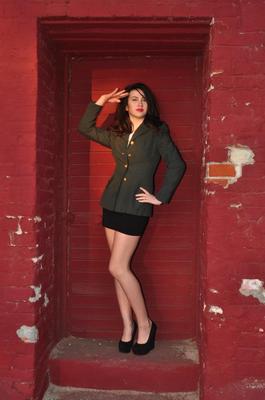 Salute to the Past
My immersion into the pinup life began at birth. Raised under the influence of Rock Hudson's charm and Bettie Page's sass, I fell in love with swing dancing and poodle skirts at a young age and in later years began creating my own pinup art.
Growing up with a photographer for a dad, I gravitated toward the spotlight. Although I have never attempted to model professionally, it already feels like second nature. And there's nothing quite like the sultry innocence, class, or empowerment as felt when sporting clothes like the beautiful screen goddesses of the 1940s and 1950s.
Join in and write your own page! It's easy to do. How? Simply click here to return to Upload YOUR Best Pin Up Photo.