Miss Candy Sue
by Miss Candy Sue
(Porto-Portugal)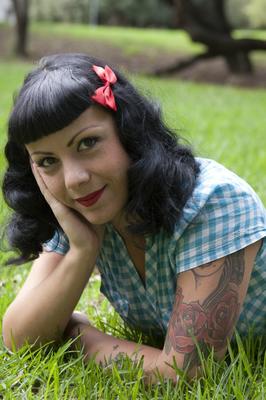 I have a passion by the esthetics and the music from the 40's and 50's era.
From that passion my taste for burlesque and for the reproduction of the esthetics by photography was born.
I use to be in Cais Sodré Cabaret, which is a burlesque and vaudeville group, but because i changed city i had to leave the group, so, i started to dedicate more to photography, which i love more, because you can make a moment eternal.