miss behavin
by desserae vega
(alpine,texas, united states)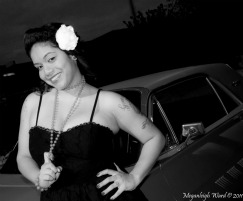 growing up in small town west texas you never see any different types of looks. so the whole pin up look has alwasy intrigued me & i decided to take pictures. i had alot of fun & was asked to do it again.
Join in and write your own page! It's easy to do. How?
Simply click here to return to Upload YOUR Best Pin Up Photo.