Miss Daisy May Sinister
by Kylie Peterson
(Ogden, UT, USA)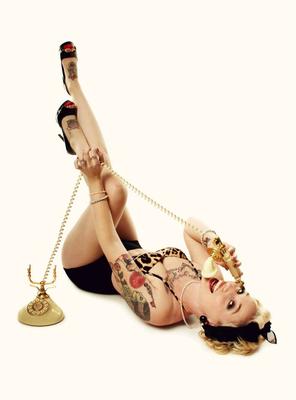 One of my favorite recent shots.
I have always loved the pinup style and have leaned towards a rockabilly lifestyle as long as I can remember.

My great grandma raised her kids in the 50's and had a book of beautiful pin up girl paintings she did. This inspired one of my tattoos even, now being a mom, a student and a full time working lady I find it very relaxing and very fulfilling to get fancy and pose in front of a camera.

I also burlesque dance in my spare time. Confidence is key in all you do, and feeling beautiful is the best feeling in the world.