Ivy Delaine
by Ivy Delaine
(East Peoria, Illinois, USA)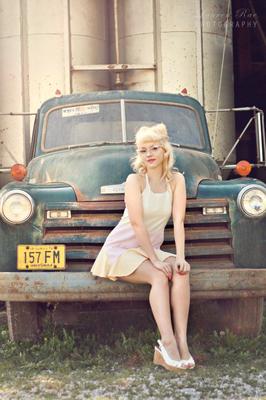 Sittin' Pretty ;)
Well hello, I'm Ivy :)

I live in a town too small for all my dreams. I want to see the world! I want to fall in love with places and with people and with experiences.

I delight in being alive and I love to learn. Right now I'm studying Forensic Science at my local community college in hopes of transferring to a University to study Anthropology.

I dream of being out in the field working as a forensic anthropologist; victory rolls, cat eyes glasses, and all.

You can be smart and beautiful. I think to be beautiful is to be the highest version of yourself.

All my love,
Ivy

P.S. My lovely photographer is Lauren Underwood. Look out world because she will do great things!