Shannon Fatale
by Shannon Fatale
(New York, NY)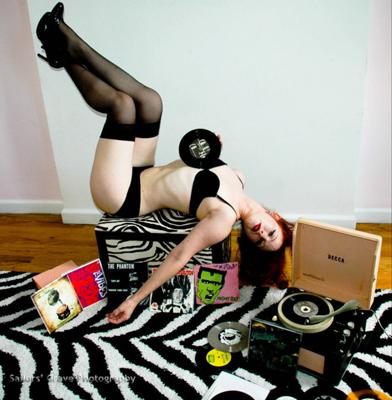 Photo by Sailors Grave Photography
Shannon Fatale is a versatile artist, working as a model and dancer in New York City.

Shannon works all over New York City as a go-go dancer and performs internationally as a ballerina.

She can be seen as a pin-up girl in various publications, websites, and the forthcoming Plane Janes 2012 calendar.

She has danced in clubs such as Don Hills, Lucky 13, and Webster Hall and for bands including Gods Green Earth, Bloodsak and Ara.

Shannon also dances in commercials and music videos of bands such as Velvet Revolver, Avenged Sevenfold and Dame Fortune.

Although Shannon's first love is performance she enjoys sharing her knowledge of dance through teaching both ballet and fitness classes.

Shannon is also pursuing a Bachelor's degree in American Studies from Columbia University.
Join in and write your own page! It's easy to do. How? Simply click here to return to Upload YOUR Best Pin Up Photo.