Nicki Reed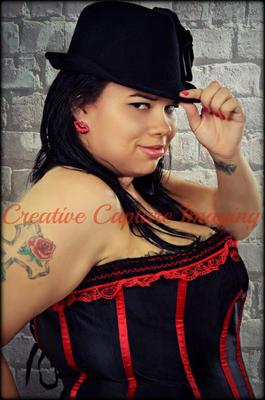 My name is Nicki Reed, I'm an air force wife, mommy of 2, and I am an aspiring plus size pin-up model.

I got into pin-up when I was watching best ink(yes I said best ink). They were doing a pin-up tattoo challenge and I just fell in love with the tattoos.

All of the sudden I was on the computer researching everything their is to know about pin-ups. I saw that you can be a pin-up model at any size, I was always picked on as a kid about my weight and all I wanted was acceptance. I looked up plus size pin-ups and I love that they promoted body acceptance at ANY size.

I wanted to be an influence to other girls like myself to love themselves no matter what size, if I can do it, you definitely can do it <3.