Miss Malice
by Tiphaniee Alecksis Beil-Strahan
(Kentucky)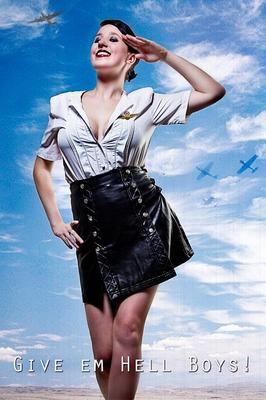 Give 'em hell boys! Courtesy of Steve Maisch photography.
I'm not really a full pin up, just beginning. But I love the look, from the Bettie bangs to the bright read hair to the outfits and shoes!!!! I haven't really Done anything very risque in the lingerie type stuff, as of yet. But i'm looking forward to do my best as a pin up and letting the rest of the world to see!!!
Join in and write your own page! It's easy to do. How? Simply click here to return to Upload YOUR Best Pin Up Photo.