Nikki Von Nekro
by Nikki Lisenbee
(Phoenix, AZ )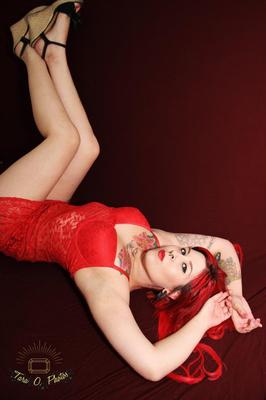 Photo By Tara O
Im a single mother of two beautiful girls, a hairstylist, and a gogo dancer.

I got into modeling when I was 16 and discovered the art of pinup when I was 18. I loved that the models were curvier and not always stick thin. I felt like I fit in somewhere with the modeling industry. I enjoy the the femininity of pin up. Ive recently been involved with the owner of my salon to start a pin up troop to raise money for different organizations.
Join in and write your own page! It's easy to do. How? Simply click here to return to Upload YOUR Best Pin Up Photo.