Miss Violet Divine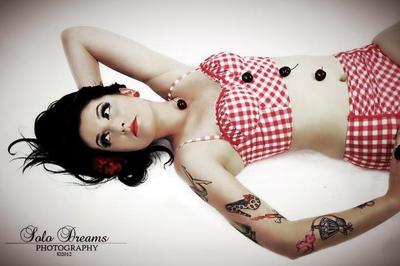 I fell in love with the rockabilly pin up scene when I first started going to hot rod shows. After I seen this gorgeous lady wearing 1950's clothing and later watched my first pinup competition, I knew right then that's what I wanted to do.
My idle would be Dita Von Teese and Marylin Monroe.
Join in and write your own page! It's easy to do. How? Simply click here to return to Upload YOUR Best Pin Up Photo.