Twyla D'Vine
by T'Eaira Carter
(Lansing, Michigan)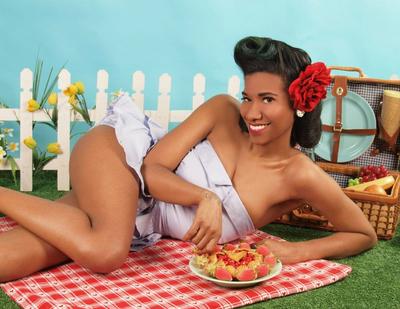 Vintage spring fever
My name real name is T'Eaira, but ive recently gravitated towards the name Twyla.

Every since i can remember i've always found a fascination with vintage woman, the world of pin up. Ive always been told im a a beautiful woman with a braud sex appeal. Ive always saw myself one of those women a man would pin up in his locker, car, wallet, where ever his mind would take him to wanting to come home to me!I am a beginner in this world,but i plan on mastering my craft,and you shall see i will be soon be bigger then 60's hair, and stand out brighter then the red on my nails and lips.

The pin up every one wants a look at... Twyla D'Vine!