Miss Bella-rose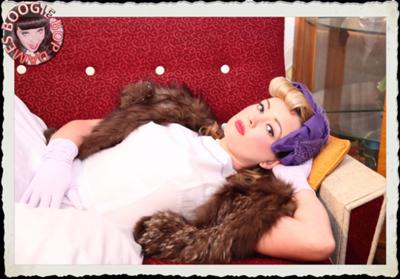 My names Bella-Rose and I'm 25 years old.

I'm a bubbly blonde girl next door.

I have had a love for vintage fashion and anything from the 1940s and 50s era for as long as i can remember.

I collect antiques and hope to have my own retro shop in the future.

When i was little i would always dress up and pretend to be a pin-up girl and i idolized Marylin Monroe.

I am a wife and a mother so this for me is about feeling like a women and doing something for just me.
Join in and write your own page! It's easy to do. How? Simply click here to return to Upload YOUR Best Pin Up Photo.