Kitty Von Peach
by Rachel
(Kerikeri, New Zealand)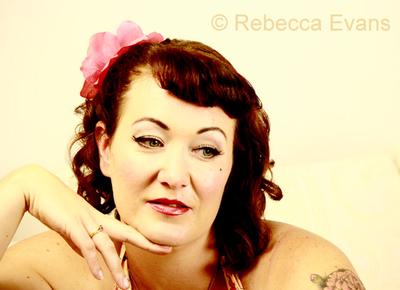 Well I am now 29 ( nearly 30 eeeek) have 2 children 5 and 3...I was feeling sluggish, wearing baggy clothes. I have got big boobs and a curvy hour glass figure!

So 1 day I thought "Damn I cant carry on like this looking like a slob, what does it show my kids especially my daughter!" That is when I found the 1950's style pin up... perfect for my figure and to make me feel all woman and sexy again.

I have not long started my quest into looking like a 50's pin up but I am thoroughly enjoying it. I even had a photographer ask if she could take some pictures for her portfolio!!!

Now I am feeling empowered by my own body, I feel confident and sexy!! I love my look!
Join in and write your own page! It's easy to do. How? Simply click here to return to Upload YOUR Best Pin Up Photo.