Pin Up of The Month - As Chosen By You!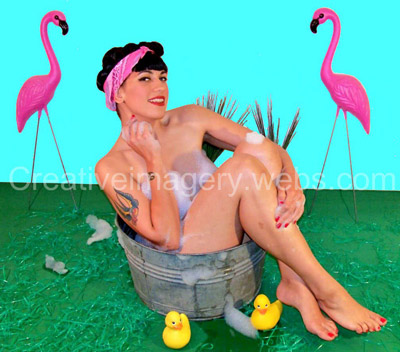 Pin Up Of The Month Of August Goes To...Rockabilly Kiten!
Rockabilly Kitten's Vitals:
Height: 5' 9"
Weight: 145
Bust: 38
Waist: 28
Hips: 35
Cup: C
Shoe: 9
Hair: Black as Night
Eyes: Brown
Skin Color: Olive /tan
Genre: Anything and everything
Don't be afraid to be yourself and shine like a star."
Fun Facts:
I have 4 kids and a Dove, Snake & Chihuahua.
I'm a girl that loves to work on cars and drive em' hard!
How did all this pin up stuff begin:
I have always loved cars and the whole old school lifestyle since i was little i just loved putting records in my record player and just dance around with my sister and playing dress up I just didn't know then how much I would be doing the same thing so many years later.
I never grew out of it.
So one day I had someone tell me that i should be in front of the camera and not behind it.
My husband started taking my photos and it grew to this amazing thing.
I never thought it get so big and meet so many awesome people.
Check Out The Past Pin Up Of The Month Winners Here...
Have you always wanted to make it big in the pin up modelling world?
Have you always wanted to have your photo on a website for the world to see?
If you think you have the right look and want to show your best pin up photo go to our Pin Up Passion Facebook page, and check out our Fan Rank Page. The Pin Up that creates the most fuss about Pin Up Passion on the World Wide Web wins! So check out the info here!
Make sure the photo is clear, fun and of good quality...the better the photo the better your chances of winning, also make sure you attach a story to it so that we can all get to know you better!
You have a great opportunity to increase your chances of getting famous!
---
If you liked this page you may also like:
Return from Pin Up Of The Month to the Pin Up Passion Homepage