Marilyn Monroe
Beauty Queen with Unforgettable Glamour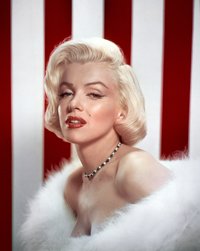 Marilyn Monroe was and still remains to this day an icon!
Not just in the Pin Up world but also as a powerful woman who allowed women to unleash their sexuality. She was a true model...with curves!
She was a woman. Someone to relate to. Her beauty undeniable. Her character fierce. Her sex appeal explosive.
Occupation: Was an American actress, singer and model
Other names: born Norma Jeane Mortenson, but baptized Norma Jeane Baker
Birthday: June 1, 1926
Died: August 4, 1962
Buried: Westwood Memorial Cemetery-1218 Glendon Avenue, Westwood California
Height: 165 cm (or 5' 5")
Weight: 53.5 kg (or 118 pounds/8.4 stones-tiny girl!)
Bust: 36D
Waist: 61 cm (24 inches)
Hips: 94 cm (37 inches)
Dress: 12
Pant size: 8
Shoe: 7-8 (US) 38-39 (European)
Natural Hair Colour: Brown
Hair length: Mid length
Eye color: Blue
Skin color: White
Wore underwear: Depends who you ask
Children: No
Her favorite perfume: Chanel No. 5
Her favorite beverage: Dom Perignon 1953

Did Marilyn Monroe really have 12 abortions before she was 29?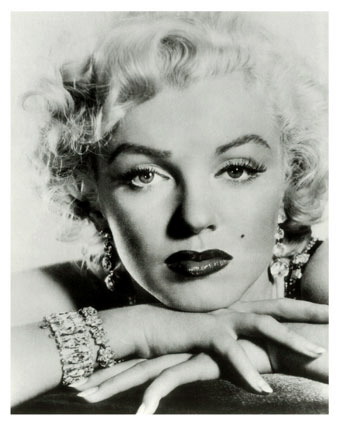 Norman Mailer wrote in his "Marilyn" book that Marilyn was suspected of having 12 abortions before the age of 29!
With abortions being illegal at the time, there were no medical records kept.
However, to have that many "back-alley" abortions would have surely messed Marilyn up gynecologically, but her autopsy report doesn't report any abnormalities of this nature.

Marilyn's Husbands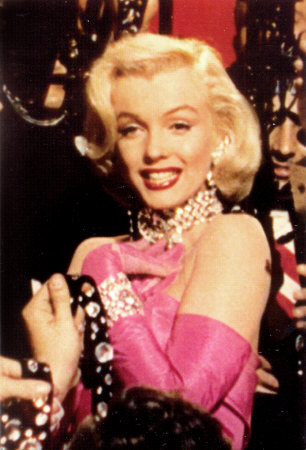 If you're a pin up and sex symbol as big as THE Marilyn Monroe, of course you would go through a few husbands!
-Jim Dougherty, June 1942-September 1946
-Joe DiMaggio, January 1954-October 1954
-Arthur Miller, June 1956-January 1961
-It is alledged that Bob Slatzer was married to her for a few days in Mexico in October 1952. There is no proof for this however.

Marilyn Monroe stash of Beauty Secrets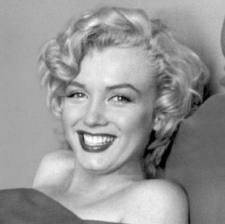 Finally the important stuff!
Tell me more about her beauty!
-Her first husband, Jim Dougherty, recalls that she used to rinse her face fifteen times after every wash. Hmmm...that's a boring tip!
-At times she would smear Vaseline, cold cream, or hormone cream over her face. When not wearing makeup, she would apply lanolin or olive oil to her face as a protecting agent.

-She would sometimes take ice baths, prepared by her masseur, Ralph Roberts, into which she would add Chanel No. 5. I think this was a bit of a splurge because she was a rich glamour!
-She told photographer Bert Stern in 1962 that she always used Nivea Skin Moisturizing Lotion.
Simple tricks...although we will never see whether these beauty secrets would stand the test of time a.k.a ageing.

"I like animals. If you talk to a dog or a cat it doesn't tell you to shut up."
Bless her heart. Considering she didn't have kids...at least she had some furry companions. 9 of them to be exact. A few dogs, cats, parakeet and a horse.
Check out Marilyn Monroe's Quotes here
Return from Marilyn Monroe to the Pin Up Girls Page

Return from Marilyn Monroe to Pin Up Passion Homepage