It's Dita Von Teese!
Seductive Burlesque Dancer, The Queen of Pin Ups
Dita Von Teese! WOOOOOWEEEEEEE!!!
Excuse me while I wipe the drool from my face.

Dita Von Teese Vitals: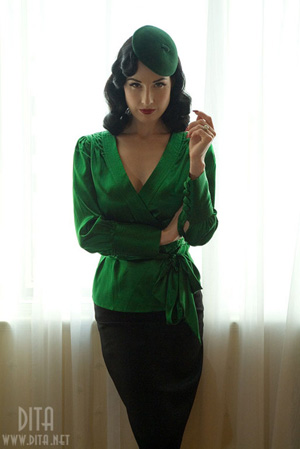 Occupation: Most recognised modern pin up, classic beauty & burlesque dancer
Other names: Heather Renée Sweet
Birthday: September 28, 1972
Height: 168 cm (or 5'6")
Weight: 52 kg (or 114 pounds/8.2 stones-tiny girl!)
Bust: 34C
Waist: 56 cm (22 inches), but it can go down to a tiny 40cm (16 inches)(Such a small waist!!! Thats the average waist size of a 3 year old. Eek! Read further below of how she got this tinny waist)
Hips: 107 cm
Dress: 0-2 (WOW! Her waist makes her such a small dress size)


Shoe: 6 1/2 (US) 36 (European)
Natural Hair Colour: Blonde
Hair length: Mid length
Eye color: Green
Skin color: White
Shoot nudes: HA! Of course!
Experience: VERY Experienced
Compensation: Paid Assignments Only. I'm guessing quite pricey too!
City: Paris,France
Siblings: 2 sisters
Children: I don't want kids
Cars: 39'Chrysler New Yorker & 65' Jaguar S-Type Favorite
Food: Authentic French
Pets: 2 Dachshunds Named Eva & Greta;4 Devonshire Rex Cats Named Lily, Aleister, Edgar & Hermann
"Basically, I'm the girl that your mother warned you about."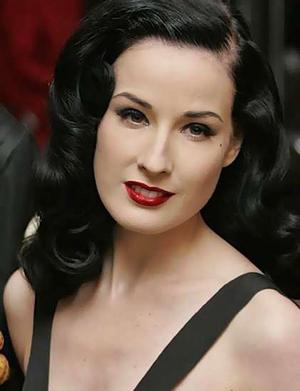 Have you seen this girl?
Her presence engulfs you. Mesmerizes you. Hypnotizes you.
Her lips, curves, hair, poses, fashion. She is THE most famous and sought after modern day pin up.
The Queen Bee!
Born as Heather Sweet (not so sweet any more!) in Michigan, she was always fascinated by the Golden Age of Cinema. She self-created herself to becoming a sex symbol and an amazing burlesque dancer.
If you are 18 and have some significant money to spare on a monthly basis (its a membership site), you can check our Dita's official site here to see her NAKIE!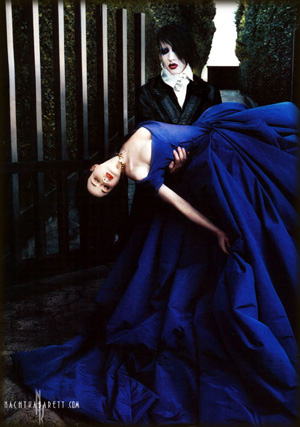 This iconic modern day star is most known for wedding Marilyn Manson but more importantly her iconic classical striptease performed whilst rolling around in a cocktail glass. Some say that she puts the 'tease' back into striptease.
Well her name is Dita Von Teese and I think she knows what she's doing.
Going back on her highly talked about and controversial waist size. One of the websites I've read about Dita says that she revealed she eats tiny portions of healthy food - eating only protein and steamed vegetables.
Although the diet is very strict, together with her healthy eating habits and tightly fitted corsets she claims...
"I love the feeling, though. It's like being completely tight"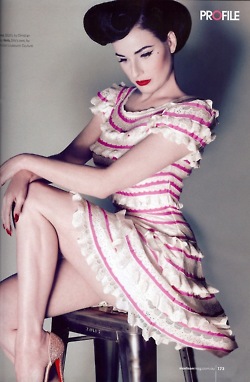 Dita Von Teese is also a clever cookie.
She has been heavily involved in the fight against HIV and Aids. Bless her soul!
If you have ever seen Dita perform, you'll notice some resemblance of her dancing to that of ballet. As Heather Sweet, she wanted to be a ballet dancer, however "By 15 I was as good as I'd ever be"The Telegraph. In her show now days, you'll see her pull out some ballet moves.
Dita regularly performs at The Playboy Mansion's special events, and toured the country for their 50th Anniversary tour.
She spends her time off from traveling to relax at home in Hollywood with her two Devonshire Rex cats Lily and Aleister and two dachshunds Greta and Eva.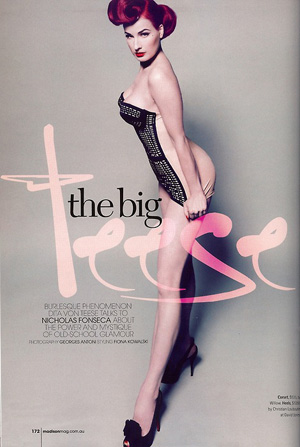 Show Me The Money!
When I first started researching about Dita Von Teese, I was convinced that this woman is no ordinary Pin Up. She's an extremely talented business woman. One fact that proved this was that her official website is a membership site which requires monthly payment.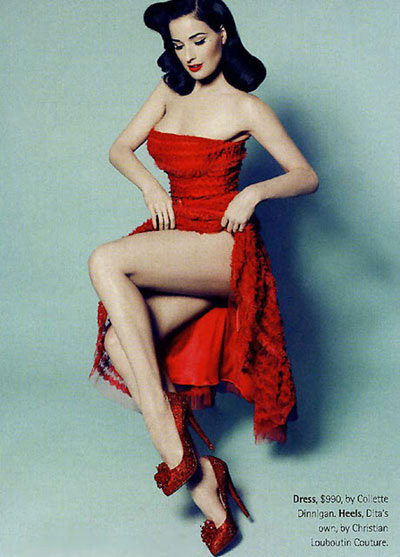 Or have you noticed that there aren't that many exciting images of Dita in google when you search.
She's a burlesque dancer!
Wouldn't we expect lots of nude photos or many seductive ones at least?
She hides those photos well. She has very strict image sharing rights to protect her image (and her business). No one would pay those dollars monthly to view photos of her if they could have them for free right?!
Clever businesswoman.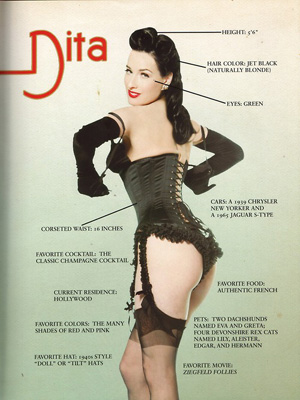 She also has some great quotes!
She does pay a hefty price for her attorneys though. Apparently bills come up to
$50,000 a pop
. And there's multiple bills a year.
The girl apparently is a great spender but she also knows how to splurge!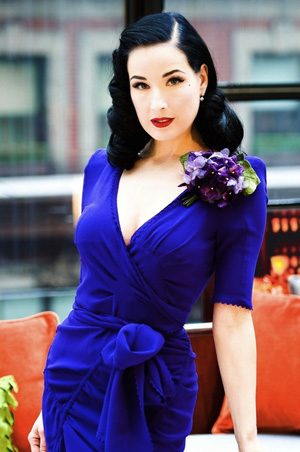 "I spent $70,000 on a single dress for my show."
Dita Von Teese takes her business and career seriously. And if that means spending this ridiculous money on a dress then so be it!
She also loooves cars and once purchased a $35,000 old Jaguar on Ebay after she apparently had too many champagnes. That makes me laugh. I like this girl.
She also spent $60,000 on redecorating her new house after she broke it off with her hubby Manson. Good way to make yourself feel better thats for sure!
"I have always insisted on fairness when it comes to my relationships. If I have moved into a home with a guy I have always paid my own personal bills and contributed to household expenses, plus I take care of the cooking, cleaning, shopping and laundry. So it works out more than fair – I have never been a 'kept woman'." Dita Von Teese, 2010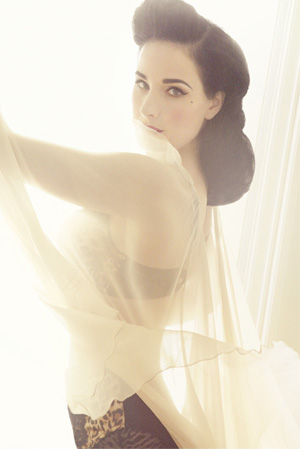 Boobies Real or Fake...?!
As for clearing up the issue of whether Dita Von Teese actually has had breast implants.
It's true!
At 18 years of age she dabbled with illegal substances(LSD and Ecstasy) which took a major toll on her figure. Seeing herself in a shocking state, she finally decided to get a grip on her life, exercising like crazy to return to tip top shape. Apparently however, her breasts never returned to their best shape so at 21 she went under the knife.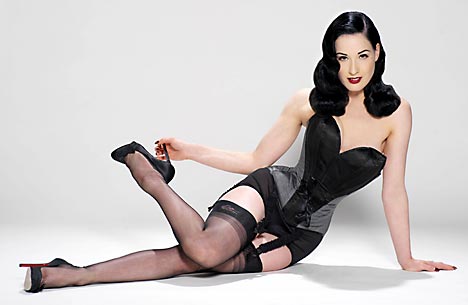 ---
If you liked this page you may also like:
---
Return from Dita Von Teese to see more Pin Up Girls

Return from Dita Von Teese to Pin Up Passion Homepage