Summer Fashion
What pin up girls should wear during this hot season...
When summer rolls around, it's time to rip out the Pin Up Summer Fashion from the closet. It's time for a cheer and a happy dance.
Every pin up adores summer because some of their best pieces are made for this season.
If you are just venturing into the world of pin up and need some hints as to what to wear when it's scorching hot outside, this article is for you.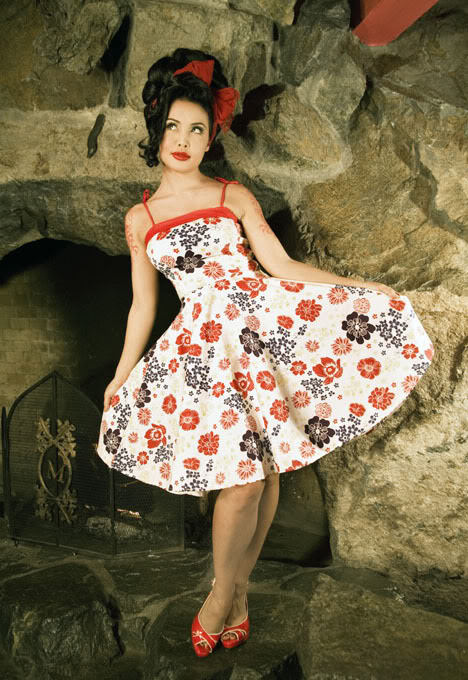 There is no getting away from this one. Dresses are vital for the pin up look. But not any dresses. You need to aim for knee length dresses. If you're like me and prefer the less cutesy pin up look, not a problem, tight black or dark coloured dresses will probably suit your style.
If you do love your floral and flowy dresses, you're totally in luck. There are plenty of those styles around.




2. Swimwear
Aim to get high waisted swim wear or a full piece with the little skirt at the end. Perfect piece of your summer fashion.
3. High Waisted Shorts
Ok…so maybe you're not entirely into dresses or feel like a break. Invest in some high waisted shorts. That means you can show off your legs a little more too if that is what your heart desires. These always make your bum look the cutest!
4. Shoes
Try slides, sling backs and lace-up espadrilles
Ballet flats
The standard pin up heel
Choices, choices.
5. Pin Up Blouses
There isn't a select style of top that is a must for the pin up look, but some blouses are more suitable for this style then others. Keep an eye out for frills, collars or low cut tops that show off the amazing bosom of the pin up girl.
6. Print
One of the reasons I love the pin up style so much is for the range of prints you can have. Try the sailor themed clothes, polka dots, leopard & zebra print, skulls, flowers…ahhhhh…so many beautiful designs.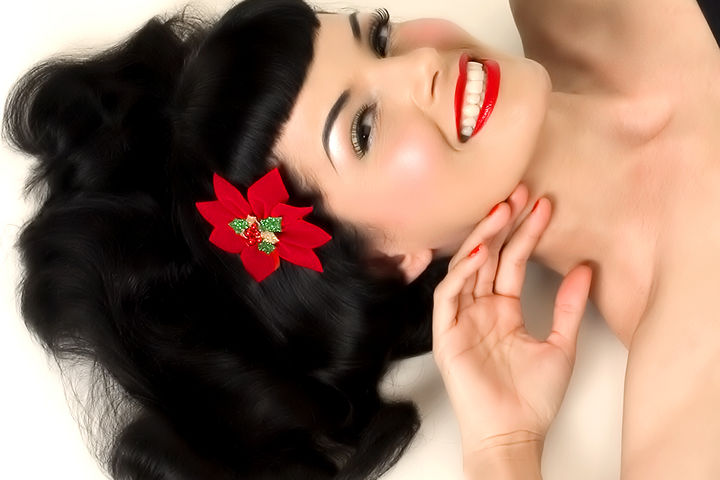 7. Accessories
These include sunglasses, hair flowers/spiders/bows - whichever suits your style, cute bowler hand bags, bandanas in your hair or around your neck, classy pin up jewellery.
The list is endless of these must have summer fashion accessories.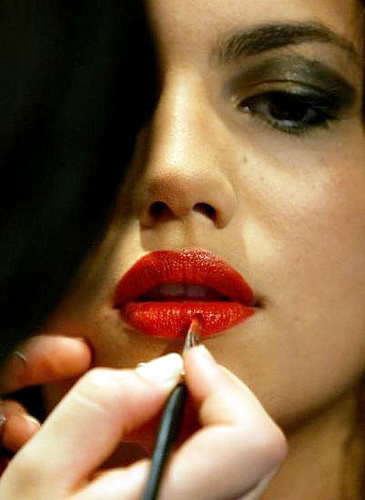 Finally, don't forget about your hair, make up and confidence.
I mention this in a few post I write…you want to master the pin up look? You need the above ingredients.
No pin up can get away without this...but there are also ways to fake it until you make it :).
If you want to know more about confidence, click here. If it's about the pin up look, including hair and make up, click here.
Now, who's ready for summer? YOU! Show your pin up style with these wonderful tips for summer fashion and look great while at the beach or just simply walking the streets under the heat of the sun.
Lover of all Pin Ups,
Sorelle



---

If you enjoyed this article…
Connect with me on Facebook!

Click here to connect with me on Facebook
---