Pin Up Swimwear
Rock the retro vibe at the beach!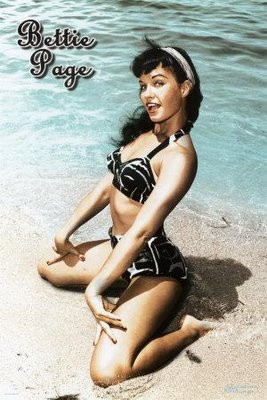 Seeking to discover what the perfect cut for pin up swimwear is?
Not quite sure what to look for in swimwear pieces to ensure you're channeling the 1950s at the beach?
We'd be happy to help in this department and inspire your next purchase.
We're quite lucky today that there are many brands of swimwear which use the very feminine and classy cut of swimsuits, as let's face it...it's 100% timeless.
That is why today, you can see a lot of women looking like someone straight from a pin up photograph at the beach, whether it just be incorporating the high waited bottoms, or the fabric prints pin ups oh so love.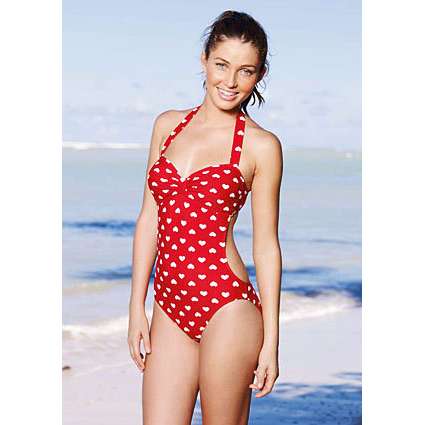 Here are some patterns and classic colors that we love and which will immediately make you feel like you've just arrived from the 50s:
Polka dot
Leopard print
Nautical themed
Floral print
Cherry prints
Blue and white vertical stripes
Classic black
Deep burgundy
Different Types Of Swimwear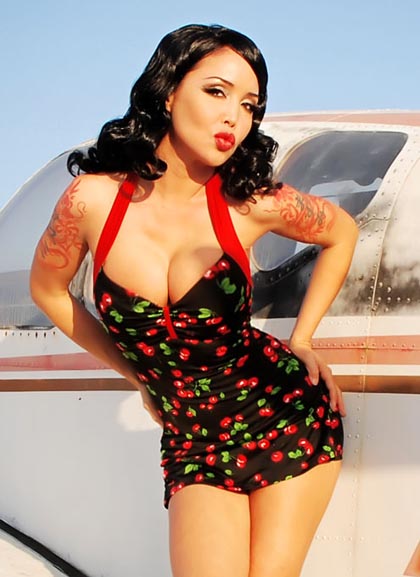 We know that not everyone is a lover of two piece swimsuits, so the most obvious other cut is the one piece.
But here are a few more things to look for in your beach suit that will add that vintage feel you so desire:
High waisted bottoms
Thick shoulder straps
Halterneck
Boy leg bottoms
Swimwear which gathers around the waist
As always, the ultimate aim of the pin up style is to accentuate the hourglass figure.
If you're blessed with this figure, great!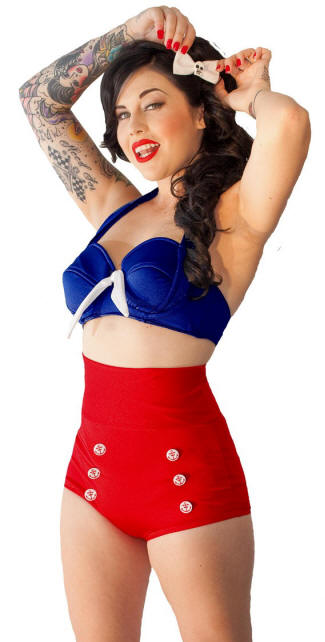 If you aren't, the high waisted bottoms help create this illusion or the lovely power of gathered fabric around the belly area, softens the belly if this isn't your favorite part of your body.
Nevertheless, the pin up swimsuit is obviously extremely important in achieving the look, but accessories are your best friend at the beach.
Invest in vintage style sunglasses, a retro towel, a great beach back and cute sandals.
Oh and a hair flower will never go astray.
If you're not overly confident at the beach and wish you could strut your stuff more and feel proud, check out our Confidence Guide (by clicking here) to help you unleash sky high pin up girl confidence.
What is your favorite pin up style swimsuit? Any favorite brands that you swear by?
Please share below! We'd love to hear about your suggestions and thoughts.
---

If you enjoyed this article…
Connect with me on Facebook!

Click here to connect with me on Facebook
---