Pin Up History
Discover the Origin of Pin Ups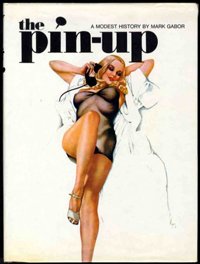 Pin Up History
It was in the 20th century when Pin up started to take hold of the limelight, yet it originated closer to the 1890's. It is a by-product of repressing of women's freedom of expression.
Pin up created an earmark in the feminism history that furthers a revolutionary change all women are now enjoying. Today, we are privileged to dress in garbs we are most comfortable with.
Pin up is not a mere sex symbolism but a bold feminist act of eliminating the norm of women's restrictions in a patriarchal world.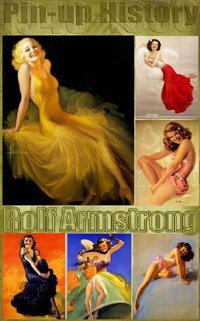 Origin of Pin Up
France is the rich soil where pin up was founded back in 1890's. Jules Cheret, a Parisian artist who initiated and thus set an example to late Victorian up to contemporary advertisers, exhibited young and voluptuous women in posters and magazines.
Passing a decade, it was only by the end of the nineteenth century that this trend gained foothold in France and crawling its way to the rest of the world.



American Pin Up History
Isn't it inspiring when you have something to hope for amidst the war?
Well, that was the key role of the Pin up during World War II - to keep soldiers 'morale' up and distract them from the risk of death.
It was indeed a brilliant idea that Betty Grable and Rita Hayworth, the two most renowned pin up girls, paved way for.
There's no single soldier of World War II who didn't get a chance to even glimpse on Grable or Hayworth paintings. Grable earned the title of "Most Popular pin up of World War II".
In the same manner, Gillette Elvgren who produced over five hundred paintings of women in a forty-year span of time gained the "Best pin up artist" award.
On another note, Alberto Vargas who is a renowned poster artist had a regular feature of "Varga Girls" in Esquire Magazine.
Each issue featured new pin up girls in radical, creative themes. Subsequent to the war, Christian Dior piloted a new avenue of advertising, integrating pin ups into print ads. It was then that pin up advertisements were seen everywhere.
One popular form is the pin up calendar featuring "good girl" pin ups or "wholesome" pin up girls distributed by American businesses.

Everybody loves Marilyn Monroe.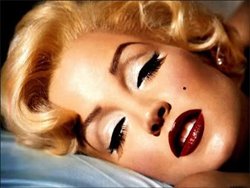 In 1949, photographer Tom Kelley paid Marilyn Monroe $50 (which is already a wad of money at that time) to pose nude on a red velvet background.
A couple of years later, the Playboy magazine owned by Hugh Hefner bought the rights to publish one of her calendar shots named "Golden Dreams".
It was the centerfold of Playboy's first issue and made an astounding impact to the Americans. Marilyn Monroe owned the spotlight as a sexpot and starlet of the Hollywood during this time also and continues to be a sex symbol today.
Likewise, Playboy magazine became one of the liberalizing elements of the sexual revolution.
While Marilyn Monroe graced the mainstream America, there are a heap of girls who tried their luck yet only some pinned success in this industry. To name a few, Bettie Page (massive success in the pin up world), Bridgette Bardot, Sophia Loren, Jayne Mansfield, and Lili St.Claire are other personalities who imprinted significant roles in the pin up history.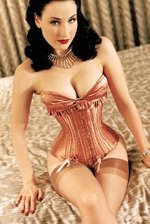 Then and Now
Over a hundred years, pin up history and pin ups themselves have been an inspiration to contemporary art and fashion.
Pin up reached its hey-day during the World War II but women keep shining through its lingering glory, transferred from generation to generation and enhanced through time.
The pin up era today is growing more and more, gaining popularity amongst those women who want to embrace their curvy bodies, shine with confidence and glamour.
Pin ups are perceived witty, classy, and sexy but it's the principle behind it continuing to create an impact to the world.
Lover of all pin ups,
Sorelle <3
---
If you enjoyed the article 'Pin Up History', connect with me (aka Sorelle Amore) here:
https://www.facebook.com/SorellePinUpPassion


Photo by Sassy Studios
---
If you liked this page you may also like:
---