Win A Free Photoshoot With A Pin Up Photographer Of Your Choice!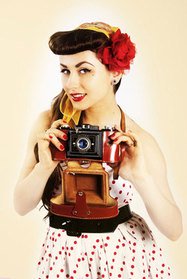 Have you wanted to get a pin up photoshoot done with your favorite photographer for a while but haven't been able to afford it?
Would a free pin up photoshoot with them be of interest to you?
A lot of you know that I'm a huge fan of the Baiden Mitten beauty tool as it helped transform my horrific skin condition into baby soft smooth. Happy days!
This month, the Baiden Mitten team and Pin Up Passion are teaming up together to give away the biggest prize to date.
In order to qualify you need:
1) A Baiden Mitten - get yours by
clicking here
2) Your before and after photos with the results you've achieved from using the mitten
3) Answer the below questions on a short 60 second video!
* Why did you decide to try the Baiden Mitten?
* How was your skin before using the mitten?
* What improvements did you see after using the mitten?
* Who would you recommend the Baiden Mitten to?
(In the video you MUST include the sentence "Get your mitten at PinUpSkin.com" or a link must show up on the screen saying: "Purchase The Mitten At www.PinUpSkin.com")
Competition closes April 30th at 5pm AEST.
Send your video entries along with the before and after photos to info@pinuppassion.com or by replying to this email address. The winner will be chosen at random (but you must follow the rules correctly)
Remember...we're looking for genuine responses as to how the mitten helped you so we can share it with thousands of other women and help them get amazing smooth skin, affordably.
Good luck!
Look forward to getting your entries!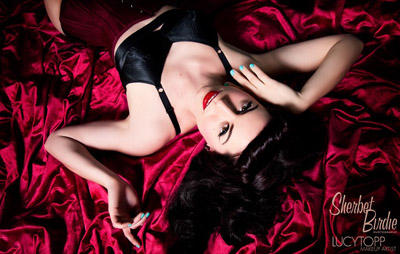 Love always!
Sorelle
Amore
PS. If you think NOOOOO way you're doing a video - we will accept written responses (no longer then 150 words) along with the before and after photos. Video entries however will be weighed heavier as they are more work then written testimonials.
NOTE: Please read through carefully through the terms and conditions of this competition by
clicking here
- to ensure you are following all the rules properly to have your entry counted.