Vilma Costa Photography
by Vilma Costa
(Lisbon, Portugal)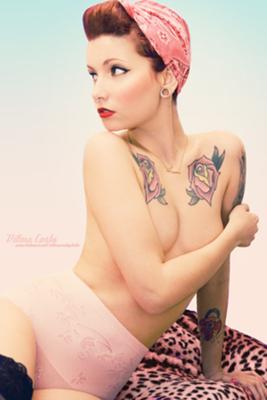 ♥ Chez Moi ♥ Creative Director, Photo & Post-Production: Vilma Costa Styling & Hair: Vilma Costa Mode e MUA: Isa
"Beauty is in everyone and everywhere, you just have to look deeper"
Photography has always been Vilma Costa's passion in life but it was in 2004 that it turned more serious when she become a model.
Later in 2008 she decided to see the world through the other side of the lens and became a photographer.
Creative by nature and art driven she loves sharing experiences and meeting new and interesting people.
She's always ready for a challenge embracing every project with her heart and soul.
There is a special affection she feels for photographic sets that tell a story and make us wonder about ourselves and the world.
Vilma Costa produces all of her photo shoots, except when she is invited to do something specific.
She does the tasks of:
-Chooses the Light Scheme
-Styling
-Make-Up
-Hair Styling
-Casting and
-Team Management.
Contact
:
vilmacostaphoto
at
gmail.com