Pin Up Passion's
Pin Up Photographers Directory
Click here to find the nearest Pin Up Photographer to You!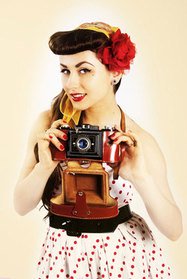 Want to get your Photographers Profile Featured?
Contact Pin Up Passion to be featured on Pin Up Passion's Pin Up Photographers Directory
As we are expanding our directory currently, the first 3 months are free to be part of the directory, which gives you exposure to over 30,000 people monthly.
Hurry, once we expand enough, the free first 3 months will not be available.
Why wait?
Contact Pin Up Passion to be featured on Pin Up Passion's Pin Up Photographers Directory