Von Follies Lingerie
Sexy Lingerie Show by Dita Von Teese
With her presence and Von Follies lingerie line, Dita Von Teese made Melbourne, Australia sizzling hot. Her new sexy and affordable lingerie line debuted at the L'Oreal Fashion Festival.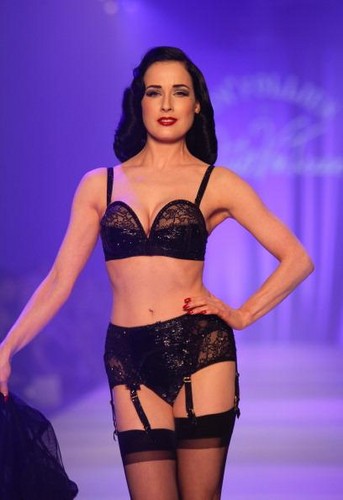 Models of all sizes rocked the catwalk in her stylish and sexy creations, the Von Follies Lingerie Collection.
We all know Dita Von Teese for her beautiful curves and sexy burlesque performances. Dita Von Teese opened the show as she walked down the runway with a pair of drop dead gorgeous Loboutins embellished with black crystals. Her sheer lace panties caught the attention of her fans as she turned around and walked back to the end of the runway. Now, those panties definitely kept fans asking for more!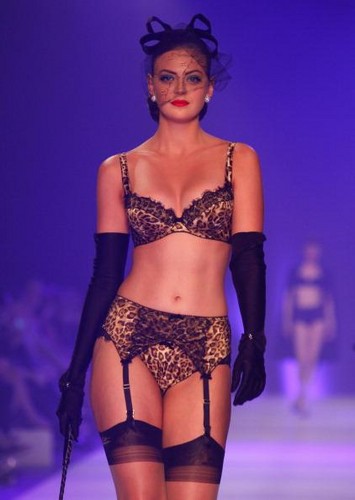 According to a recent report, Dita Von Teese turned down about a dozen skinny models. She kept her word and there were a few models who are gifted with awesome figures who rocked the runway that will not be usually allowed in most fashion shows today.
It really was something amazing to see such a variety of models looking truly the part with the perfect hair and make up and sexy lingerie.
Dita Von Teese stated, "It's important to me [that] we show curvaceous women and fuller-figured girls... Lingerie looks terrific on girls with shape".
Dita Von Teese also wants to keep the natural style of a woman's boudoir. She required her models to a no spray tan policy, this rule was strictly implemented. Her models showed natural beauty on the catwalk.
'Disaster averted! Just issued out a 'no spray tan' alert to our models. Apparently, spray tan is the usual prep for lingerie shows. Yikes!' the designer tweeted
We all know Dita Von Teese for her Old Hollywood style and she has now taken this very retro look to the runway.
Now you get to have the retro look in your lingerie.
Your closest one will truly love that!
Here are some great photos from her awesome fashion show: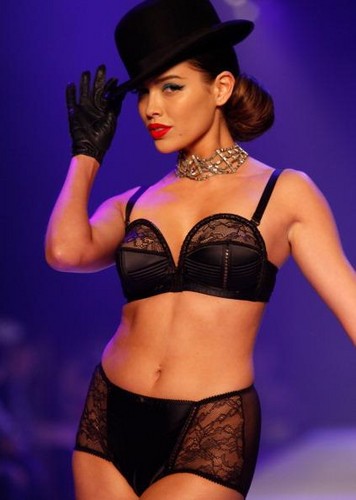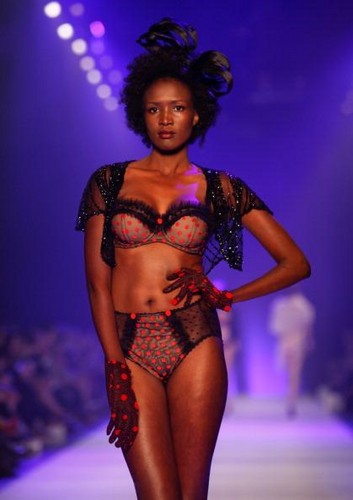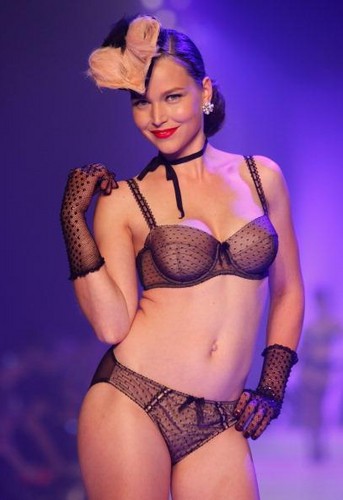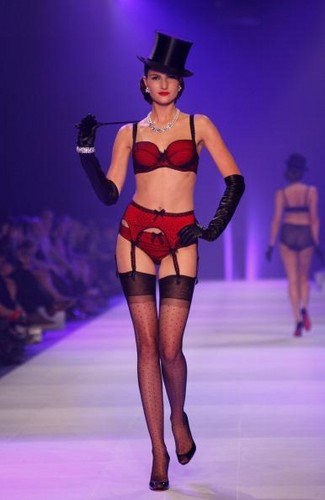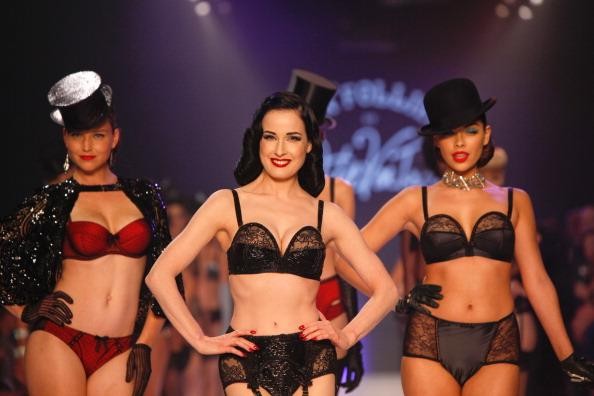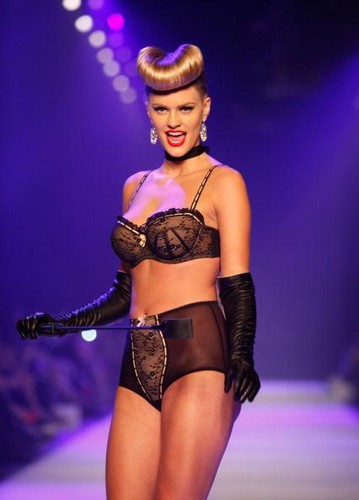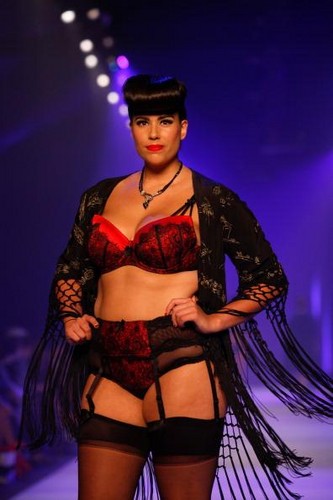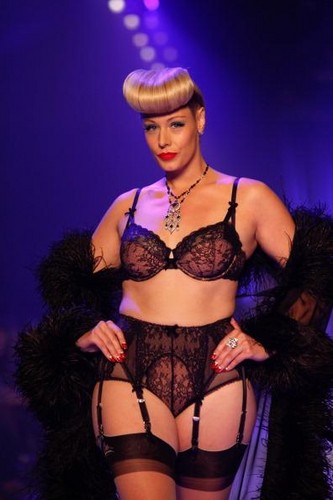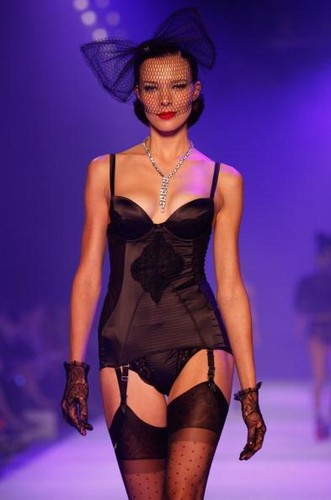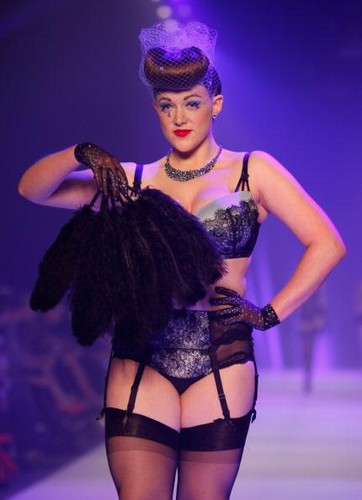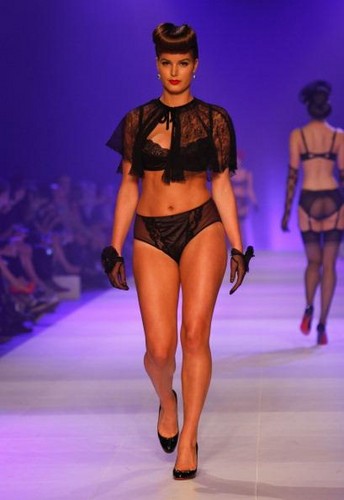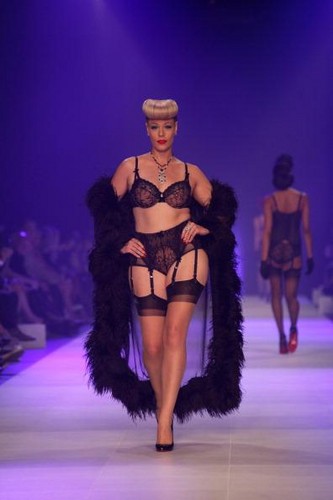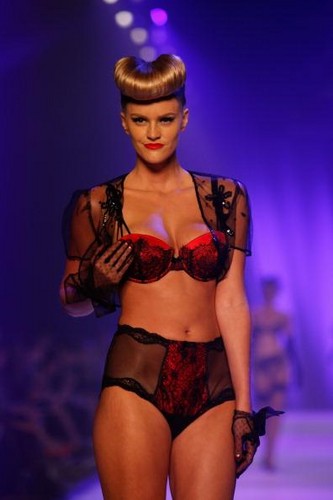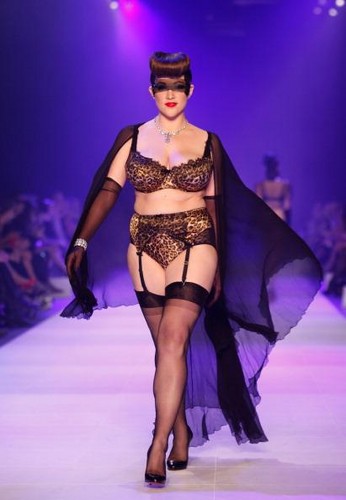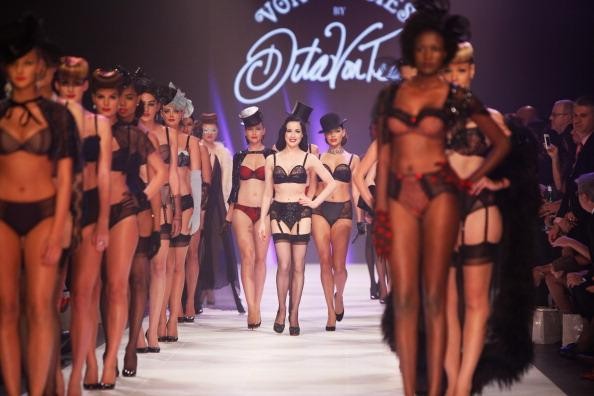 Sigh…I want more of you Dita. Please be my wife :)
Credits to Getty Images for the photos. And maaaan are they good photos!


Return from Von Follies Lingerie to Pin Up Passion Homepage