Sabina Kelley - Sex bomb!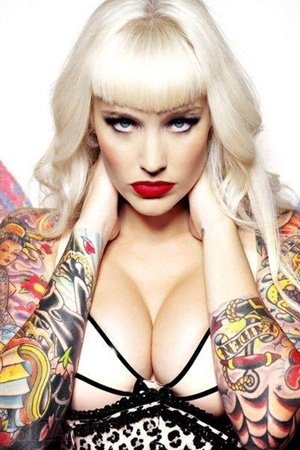 Sabina Kelley has established herself as a true, modern day, pinup and icon. With a wide international presence, she has graced dozens of magazine covers as well as major ad campaigns, television, music videos, calendars, and so much more. She is highly respected in her field and has been sought out by some of the top photographers in the business including David LaChapelle and the legendary, Bunny Yeager.
Sabina has been modeling professionally for over 10 years
Sabina Kelley: sexy, modern pin up icon & burlesque dancer
Birthday: March 5th 1978
Height: 178 cm
Weight: 61 kg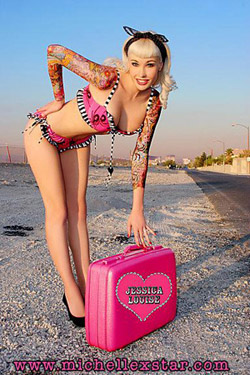 Bust: 86 cm
Waist: 66 cm (tiny waist-men would LOVE that. Oh wait! They already do!)
Hips: 97 cm (perfect proportion of hips to waist. Lovely!)
Cup: D (wooooow!-quite a significant size comparing to my A's. Haha!)
Dress: 6
Shoe: 9.0
Hair color: Blonde
Hair length: Long
Eye color: Blue
Skin: Caucasian
Skin color: White
Shoot nudes: No
Experience: Very Experienced
Compensation: Paid Assignments Only. I'm guessing quite pricey too! After studying quite a bit about Sabina Kelley, I've decided I like her. She sounds modest and smart; looks stunning, recognisable and unique and also seems like a really fun chick! Beautiful, head strong and nice. Brilliant!
Sabina Kelley is a modern day pin up icon; a professional Pin Up model. She is recognisable world wide and has been on dozens and dozens of magazine covers.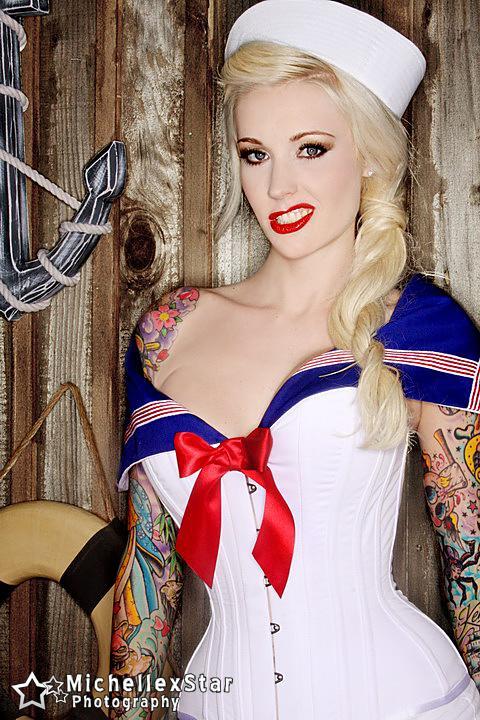 One of the things I really like about her is that most of her tattoos have been done by her husband Kent, with the exception of a few. Kat Von D has done one of her pieces.
Just like Dita Von Teese , she originally liked to shake her bootie, strapping on her dancing shoes at the age of two.  She is professionally trained in ballet, tap, jazz, hip hop, and pointe. 
She went from a small town ballerina to a big time Las Vegas showgirl performing in Jubilee for 2 1/2 years at Ballys Hotel. She is currently training to headline her first ever burlesque dance show.
Originally when Sabina only had one tattoo sleeve, photographers strongly advised her against getting a second sleeve so they could still do poses where she can hide her first sleeve. Did she listen? Nope!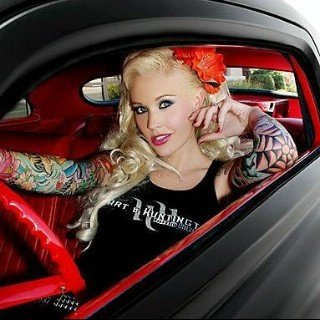 There's no stopping this girl and even in an industry who's still not very fond of having a model with this many tattoos, she's making it big! And she's already in her 30's and a mother of three!
A sex icon with two full sleeves and knuckle ink... "and I know I won't stop after that." [referring to tattoos]
Go you sexy thing!
Her hobbies include lowriders, bowling, tattoos (wouldn't have guessed it!), traveling, going to the ballet.
Sabina shows the world that you can be heavily tattooed and still be beautiful, classy, and sexy.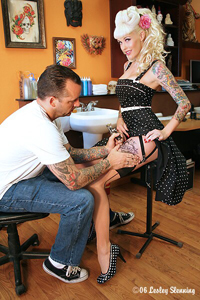 While modeling with a lot of tattoos goes against the industry norms, Sabina has been very successful in the mainstream-modeling world. Standing at a statuesque 5'10″ with platinum blonde hair, gorgeous features, and tattoos, she has gained the respect of many in the industry. Her success is due in part to her incredible versatility. She is the best when it comes to pinup modeling, but also specializes in fashion, glamour, fetish, swimsuit, and lingerie shoots. Sabina shows the world that you can be heavily tattooed and still be beautiful, classy, and sexy. She loves to push the boundaries and take tattoos to whole new level in the mainstream fashion world.
I find this woman to be kind of like a super woman...she pretty well has the whole package.
Sabina is a model, tv star, business woman, and mother, and she manages to do it all with grace and style.
I just can't get enough of you Sabina! And I'm sure I'm not the only one!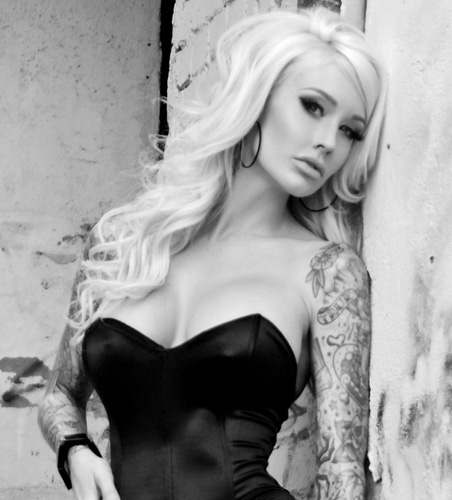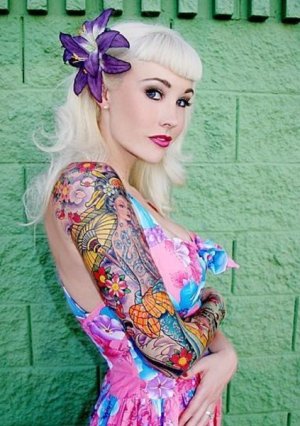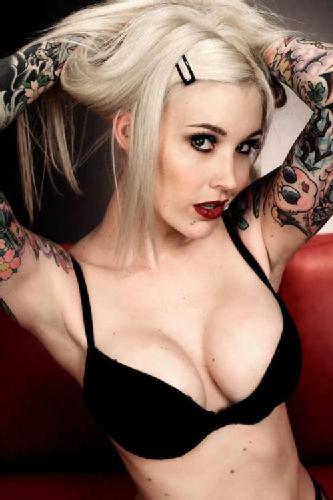 Return from Sabina Kelley to Pin Up Girls page
Return from Sabina Kelley to Pin Up Passion Homepage