Pin Up Costume Ideas
Be a pin up girl for a day!
Stuck on pin up costume ideas?
Invited to a costume party and you don't know who you should be?
No problem! We've got you covered. Give them something different and something from waaayyyy back then!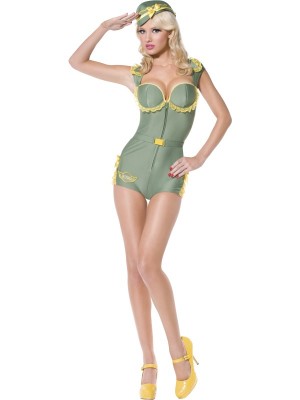 The 1940s was a time of glamour and with pin up girls arriving on the scene for the first time. There is whole range of 1940s pin up girl outfits that you can choose from.
Here are some pin up costume ideas like the Cigarette Girl, the Naughty Medic and of course the sexy variation of all the World War II type of costumes.
It is very true that the male population likes to see a beautiful and sexy lady in uniform, so it should come as no surprise that the sexy WWII fancy dress costumes are amongst the most popular outfits at costume parties.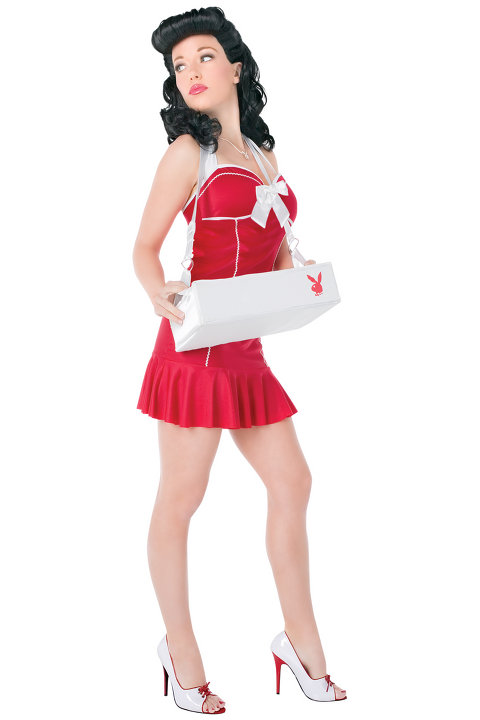 Cigarette Girl


Naughty Medic



WWII Pin Up Costume
Pin up girls boasted a distinctive look drawn from the fashions of that era. You can always take inspiration from pin up icons like Betty Grable and Bettie Page.
Since we're talking about pin up costume ideas, there is more focus on the outfit. You can always don a clothing authentic to or inspired by the 1940s and 1950s for you to totally achieve a true pin up appearance with your costume.
For more pin up costume ideas, you can always look online for garment ideas if you are decided to make your own or have yours customized.
Pin up outfits were usually skimpy for the time period and these days, the bloomers and cropped tops a lot of pin ups donned are unlikely to give offense in any setting.
Also, you should always have the intention to add more interest and complexity to your costume by dressing up as a specific pin up girl.
Take inspiration from paintings of known pin up artists like Alberto Vargas, Gil Elvgren and many more. If you decide to go with this idea, pick a pin up girl whose style and general sensibility jives with your own look and the setting in which you will be wearing the pin up costume.
Now that you have that main focus checked, it is time that you totally play the part of a pin up girl and this can also make your costume create a bigger impact by having the hairstyles and makeup copied by you.
The hairstyle is very easy as there are a lot of tutorials out there and your hairdresser might have the right skills for a 40's do. However, there are many tutorials on Pin Up Passion (click here) for you to do them all yourself!
Pin curls and victory rolls are perfect. You can also go for rockabilly bandanas.
Pin Curls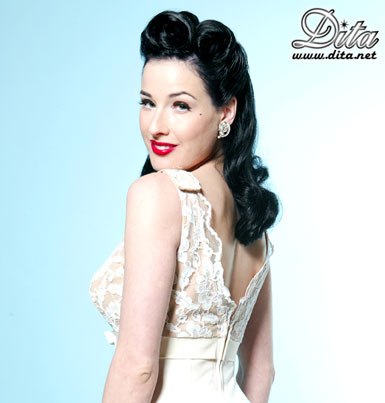 Victory Rolls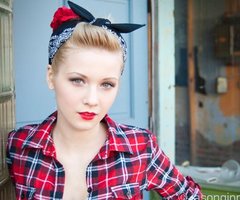 Rockabilly Bandanas
When it comes to the makeup, pin up girls are known for their cat eyes, hot red lips, bright pink cheeks and facial beauty spot. You can easily do this at home.
All you have to do is have some make up tools ready like red lipsticks, liquid eyeliners, foundation, concealer and eyebrow pencil. Read how to get the perfect pin up look here!


Pin up makeup