Classic Pin Up
Beautiful from the past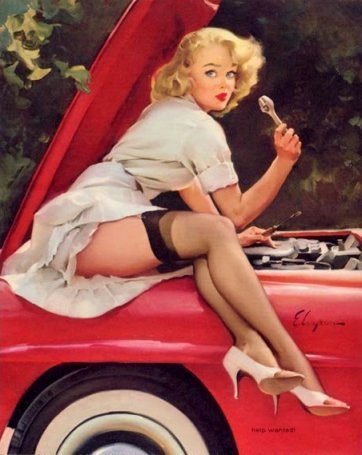 The beauty in classic pin up is just breathtaking.
What makes them so special?
First of all, the models. The pin up model look that has captured the hearts of many. The art of seduction leaves a little mystery, making people - especially men, asking for more.
The red lips, the beautiful eyes, the hairstyle, the facial beauty spot and the wonderful pin up poses that we don't get to see too much these days are irrestistable.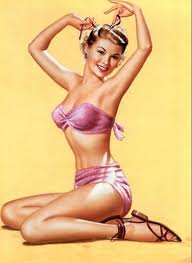 Sure, there are a lot of models who wish to achieve or have achieved a pin up look for some of their photos but it surely is hard to achieve that pure, original, classic, vintage look.
In fact, seeing such classic pin up photos in our days today, takes us back to the 1940s -1950s. The black and white photographs, the beautiful models with their classic look, Marilyn Monroe, Bettie Page, Audrey Hepburn and other famous models who managed to strut it out and look great.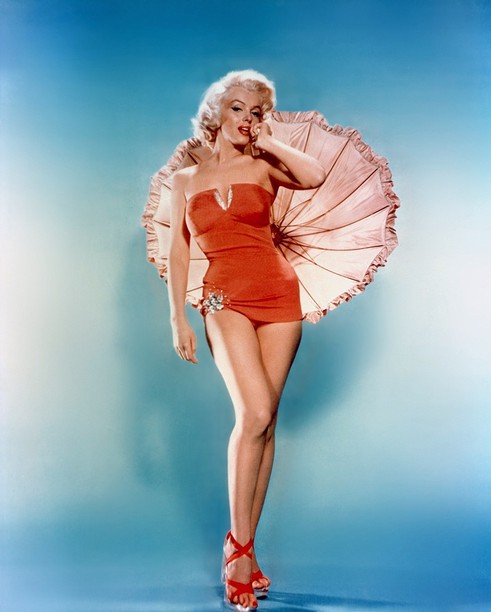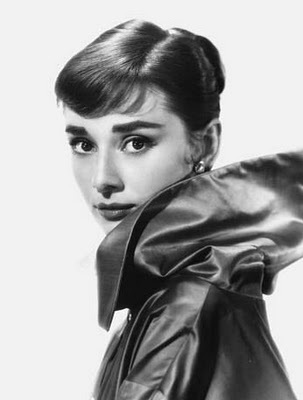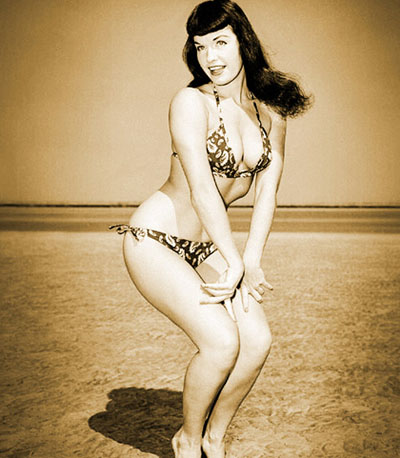 The best pin up artists like Gil Elvgren, George Petty and Alberto Vargas, they have made history through these photos or works of art.
Today, you can still see photos or posters of their work. They will probably always be around.
In fact, you can even purchase them in affordable prices online (click here and scroll to the bottom of the page to get your very own vintage poster - specials available!).
Putting it up on your wall in your room or in your home will make a lot of difference.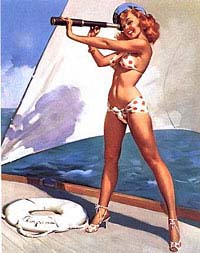 Indeed there are a lot of pin up artists these days that try to break into the market...but let's face it. Having an original pin up painting from the 1950s is always going to be more desirable.
It's just amazing to own a piece of something created during the early years?
Can you picture the sound of the train, the smoke billowing from it and the military who are off to fight for their countries?
Most photos and paintings back in the days were catered for men who were fighting in the World War II to help uplift their spirit.
Another bonus to the pin up era was also during the World War II, the birth of "girl" power occurred because most men were deployed into different countries or cities and the women were the ones left to do the hard work, formerly the man's work.
Women had to take charge and they surely did take on that challenge.
You might have seen the iconic photo of Rosie the Riveter, the classic pin up photo which symbolizes that women can do what men can do as they proved when they worked in a factory during the World War II.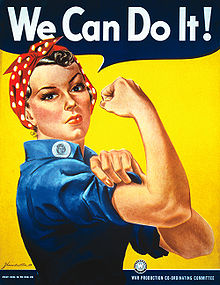 A great thing I love about the classic pin up women is that generally, they always enticed and mesmerized without having to pose completely nude, which is something we see a lot of today.
The popularity of pin up is growing more and more today because it seems women want to be empowered through being sexy and confident, but not have to go to the extremes and leave nothing to the imagination.
Pin ups also caters to all women - any nationality, shape, size, which makes it even more so appealing.
Lover of all pin ups,
Sorelle <3
---
If you enjoyed the article 'Do's & Dont's for the Pin Up Style', connect with me (aka Sorelle Amore) here:
https://www.facebook.com/SorellePinUpPassion


Photo by Sassy Studios