Pin Up Art - Vintage & Modern
Pin Up Art is truly captivating.
It is original, colorful, simple, neatly presented. It ranges from photographs to posters, paintings and more!
Pin Up posters sure were an up-lifter for men in WWII when Pin Up Art truly became popular. The stunning beauties were a source of happiness and hope for the lonely soldiers.
Check out some of these beautiful posters below.
The Golden Girl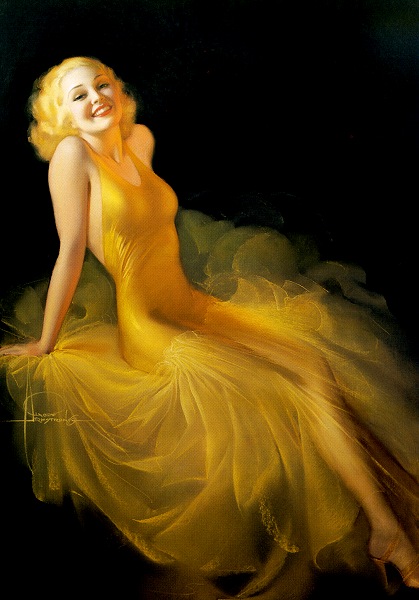 The pinup model is Adele Kovalska and this was taken in the year of 1933. It is known that Rolf Armstrong's pin up art was a combination of wonderful lighting, vivid colors, excellent craftmanship and beautiful models.
Sleepy-Time Girl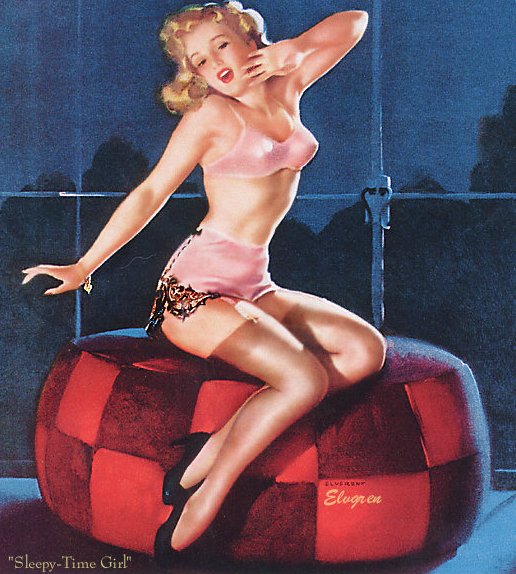 The Sleepy-Time girl is made by Gil Elvgren. He was the most important pinup artist of the twentieth century. His models seldom potrayed as a femme fatale – she was the girl next door whose charms were revealed in that fleeting instant when taken by surprise.
The Petty Girl Suit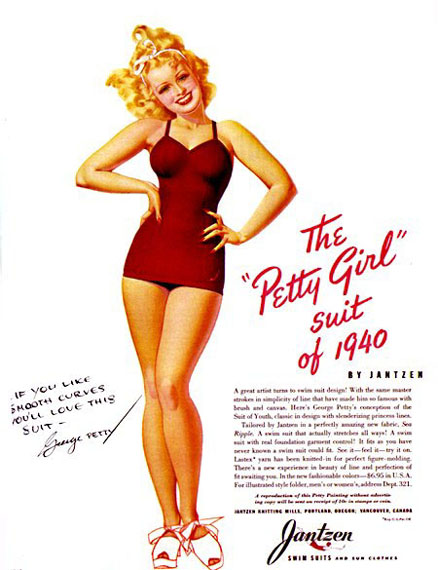 George Petty created 'The Petty Girl' – she was an American pin up icon who captured the nation's heart for more than twenty years.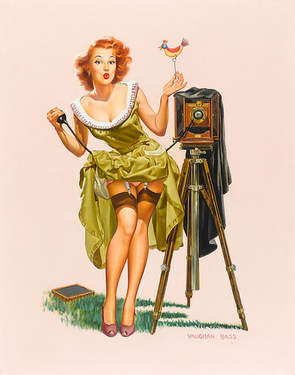 This is made by Vaughan Alden Bass who was Chicago artist who began his pinup career during the 1930s.
Dog Tied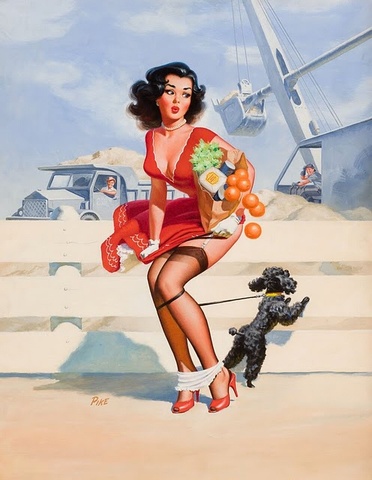 A work by Jay Scott Pike. His work inlcuded succeeding Art Frahm on the "panties-falling-down" series for the A.Fox calendar company.
Dolly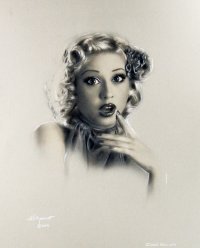 This was taken in 2010 and the model name is Dolly Lamour. A work by Nathalie Rattner. She has a series of pin up artworks that takes her audience on a journey through the glamour and beauty the 1930s, '40s and '50s, all the way up to the best contemporary day examples of the art-form.
Rosie The Riveter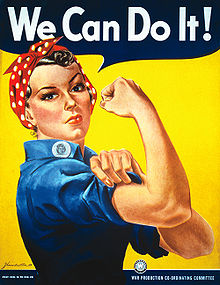 During the World War II, women's rights were forged from steel, while men are at wat, six million women replaced them at industrial plants. This iconic image of Rosie appearaed on magazines, newspapers and posters and this also helped increase women's earning power and acceptance into male-dominated trades.
Irresistable in Black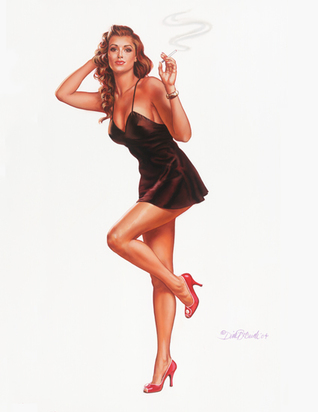 Pin up Art by Dick Bobnick in 2004. He is an award winning US illustrator and portrain artist of long standing. He has recently come to the world of glamour and pin up art.
Holding Her Own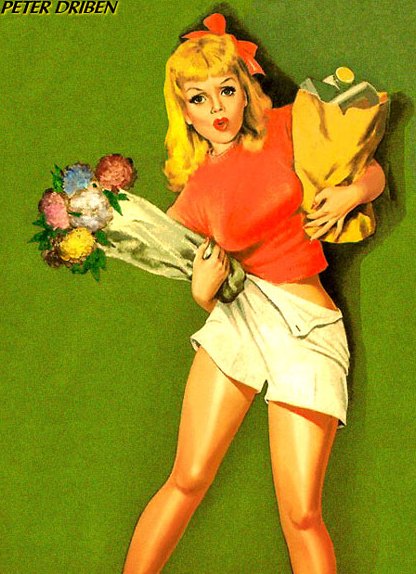 Work of Peter Driben in 1950. He was one of the most prolific pinup artists of the 1940's and 50's with his work gracing the covers of a plethora of girlie magazines.
The Weigh You Like Her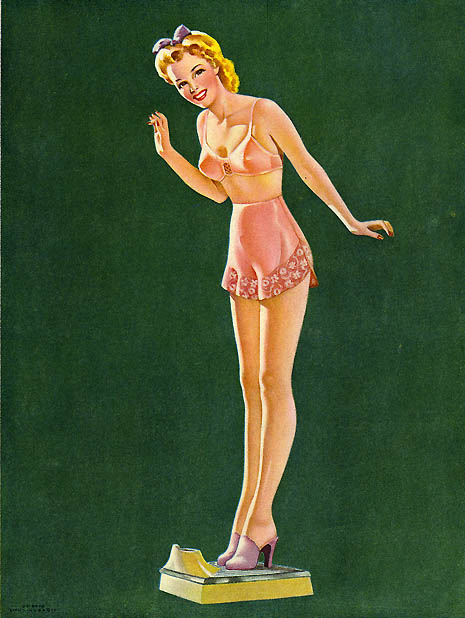 A work by Edward D' Ancona in the 1940s. A prolific pinup artist who has produced hundreds of enjoyable images, almost nothing known about his background.
Bewitching Eyes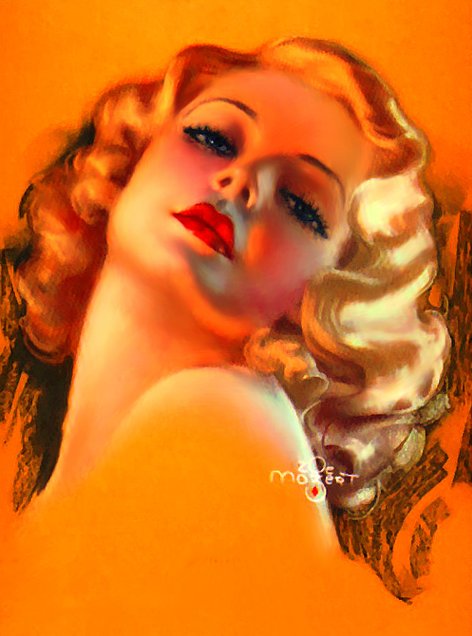 A work by Zoë Mozert in 1930. She was the most famous pinup artist of her day and she is noted for rejecting sexy-girl cliches in favor of depicting real young women, with recognizably individual features and personalities.
Some Baby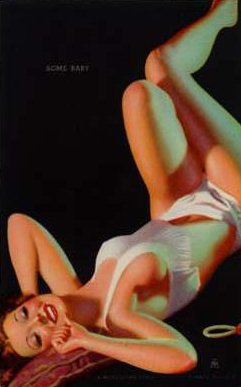 A work by Earl Moran in 1940. He was one of the 20th century's most important pinup artists and a true star in the pinup world.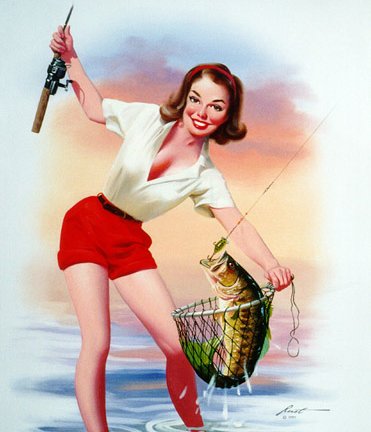 A work by Donald Rust, a prolific artist who has created a large number of pinup paintings during his career, very much in the vintage, traditional style.
Maid in Heaven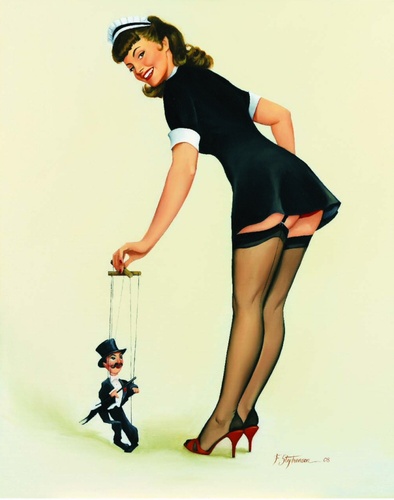 A work by Fiona Stephenson. She is an internationally-recognized pinup artist who sells her work all over the world amongst whom are celebrity devotees including model Bernie Dexter. This pinup art is made in 2008.
It's Your Move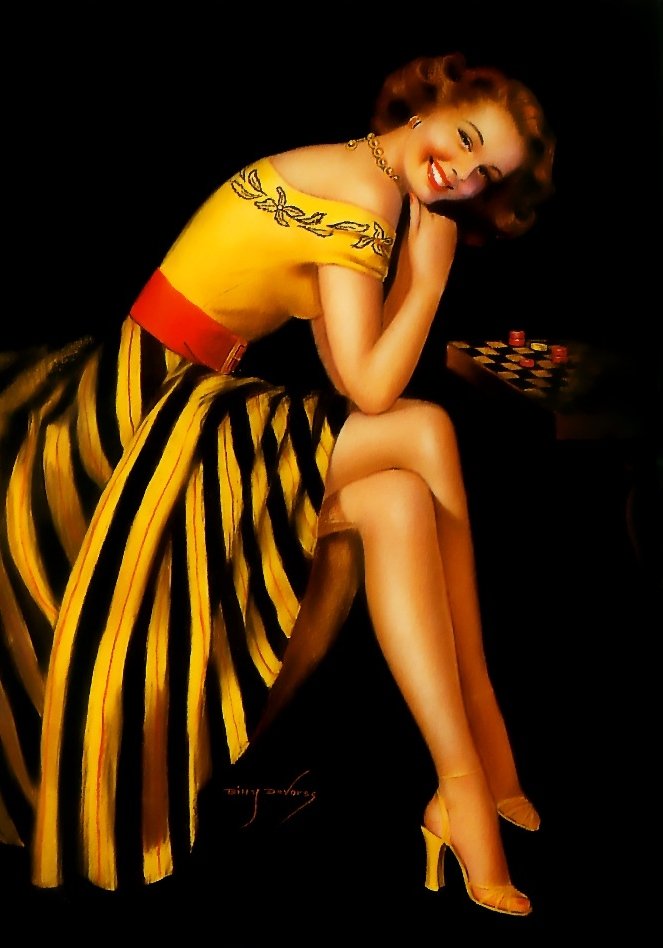 A work by Billy De Vorss in 1950. He created lush and vibrant pinups, often inspired by New York's theatres and nightclubs.
Kitten With Bowl Of Milk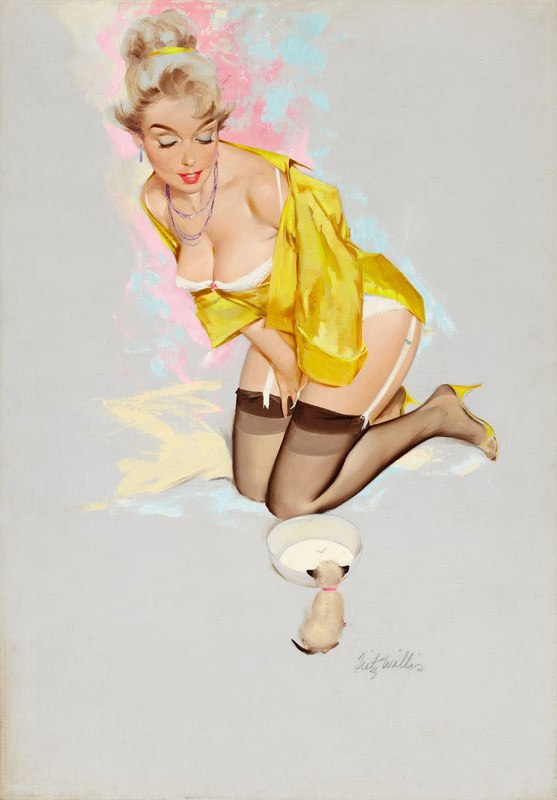 A work by Fritz Willis. In 1946, Esquire announced an important new feature entitled the Esquire Gallery of Glamour and the magazine chose Fritz Willis to supply the inaugural illustration – it was his first published pinup, and it launched a spectacular thirty-year career.
Pin Up Art Makes a Perfect Gift
Get 15% off today only!