Von Follies Review

Dita Von Teese's Lingerie Line Review By Etta Envy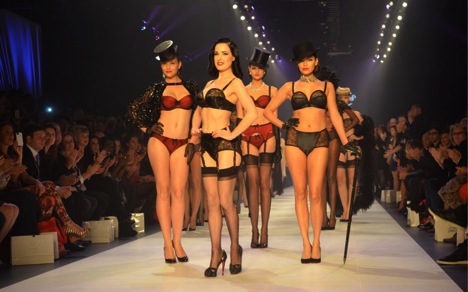 von follies review
Hello pin-ups! This article of mine is a highly requested one from people who have been following me since I started on Pin Up Passion.
That is of course, the wonderful Dita Von Teese's lingerie line Von Follies review. As a lingerie collector of 1940's garments and a person who works in a lingerie store I view lingerie as an essential part of embracing women hood and being proud of your body and thus, I have very high expectations of lingerie lines.
So Let's Begin With the Positives of the Von Follies Review
Von Follies can be purchased from Target, Asos.com and of course e-bay with prices ranging from $20.00 - $80.00 a price I believe that majority of people can afford.
Aesthetically her lingerie is beautiful full of lace, pinks, reds and blacks. I also love the fact she has replicated vintage lingerie and made it available for all shaped women with sizes going up to an F cup.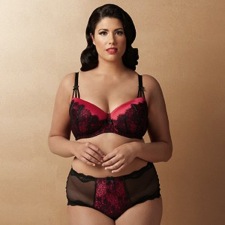 Her collection includes bra sets, garters and one pieces, allowing a wide variety for customers all inspired by the 1940's – 1950's. I also love the fact that her lingerie was designed to make a woman instantly feel sexy and good about herself once she has them on.
As they are not plain colored material and CAN be worn under all clothing on a regular basis not just for special occasions.
For that reason I would recommend this brand to women who are after something vintage inspired with a wide range of sizes to choose from. I also found that the bra's fitted extremely well around the breast making them look very flattering in the cup (without any push up what so ever). A quality I am finding less and less in lingerie lines and therefore is a brand I would always recommend.
However, yes, unfortunately there is a however. I tried on several of her sets all of which looked stunning on the hanger but felt almost awkward on.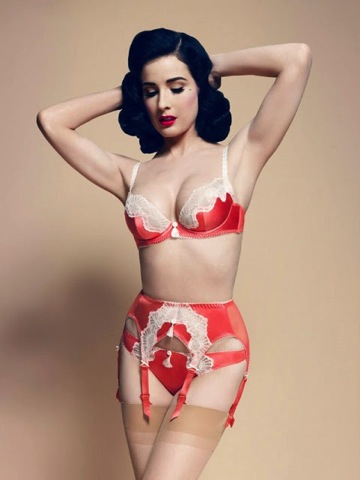 I felt the material used for the band and the wings of the bra was very stiff and therefore could become irritating, especially if you have sensitive skin. I also had a closer look to see the stitching around the gore was coming lose and therefore moving the underwire upwards (a clear example of lingerie being mass produced with little care being put into the final product).
I then had a look at the other bras to find they all had similar problems, so to avoid the stitching coming even loser I would recommend to wash them in a bra wash bag and be very careful that you don't twist the bra out of shape.
These were the only negatives I could find with this brand and overall I was very impressed. I am so happy to see vintage lingerie making a comeback and very glad to see Dita as the face behind it. I would give it a 8/10 and definitely wear Von Follies again.
Lots of love, Etta Envy.
---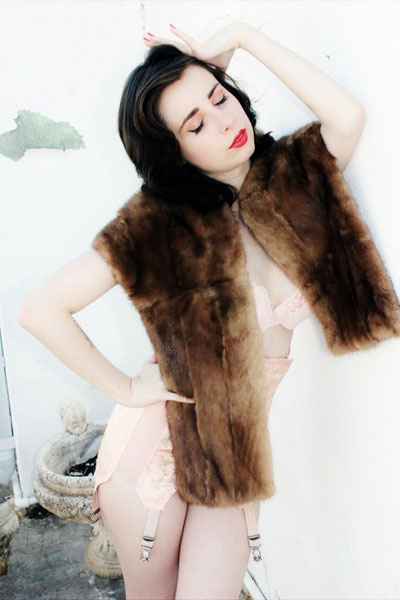 If you enjoyed the article Von Follies Review by Etta Envy...
Connect with the lady herself on Facebook!

Click here to check out Etta Envy on FB
---