Start With The Feet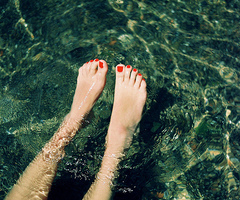 Whenever you're getting a photo shoot done, you have to remember to always start with the feet.

Say you're standing and the photographer is only capturing a shot of you from the waist up.

It's usually quite a habit to then just ignore the rest of your body's positioning as it's not in the shot right?

Wrong…

Whenever you're standing, regardless of the cropping of the shot, you must maintain correct posture, from toes to head.

Why?

It creates the curves we are after for the ultimate pin up photos.

The feet position I'm referring to is this:

- Turn your body 45 degrees away from the camera. Either way is fine…yes you can turn toward your good side ;)

- Bring one foot slightly forward and put all your weight into the back leg.

This weight placement will automatically cause your front knee to bed slightly and the hip to pop out to the side.

From the front end of the camera, you'll be focusing on just the sexy 'S' curves of the body, exaggerating the female figure.

See here below (even though it's a cartoon, she's still nailing the pose!):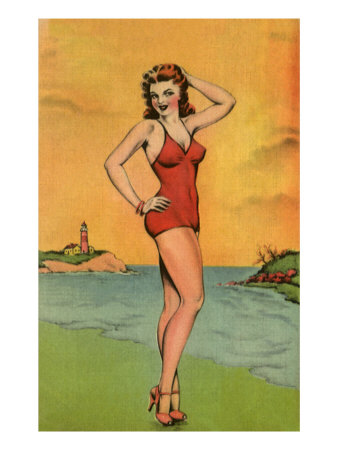 If you concentrate on getting your feet positioning correct, it will also put you in the frame of mind that you're not just having a family member take an awkward photo of you, you're actually modelling. You're the star of the moment.
It will assist in bringing your shoulders back and bringing the ladies forward.
Remember pin up posing is very delicate and feminine, starting with the feet assists with achieving that look and feel for the photos.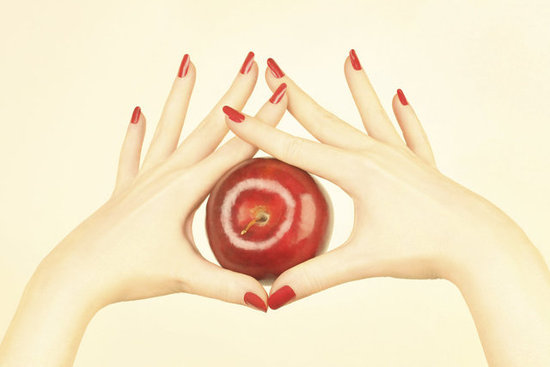 All your placements and movements should be delicate - relax your hands (but still keep them extended), point your toes, straighten the neck but relax it also.
Oh but don't forget…the photographers usually know best, so you can safely follow their direction. But you can use this trick easily in group photographs with your girlfriends and you'll surely stand out from the crowd.
So go on…give it a go in front of the mirror now :)
<3 Sorelle
---
If you enjoyed this article, connect with me (aka Sorelle Amore) here:
https://www.facebook.com/SorellePinUpPassion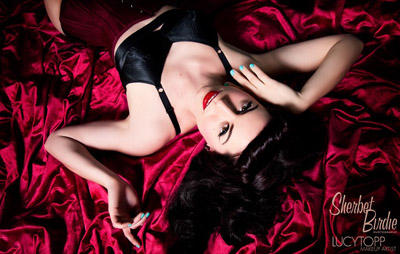 Photo by Sherbet Birdie
Return from Start With The Feet to Pin Up Passion Homepage