Pin Up Superheroes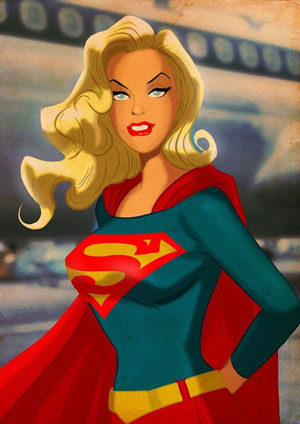 Pin Up Superheroes by Des Taylor
Des Taylor, a London-based illustrator has put a twist on the superheroes we grew up with and love.
With the rise of the pin up style, Taylor has created a fresh and captivating series of pin up superheroes by fusing 1950's pin-up style into the images of Batman, Superman, Spiderman, Green Lantern along with Wonder Woman and Supergirl.
We mainly love the images of the superwomen, but we had to throw in the few supermen for eye candy purposes.
Taylor describes himself as having a "passion for comic book and Pop Art fused with an obsession for retro film and 50′s pin up girls".
Please recreate Disney characters into the vintage, pin up style.
Please, please please.
Now we just wait and hope.