Our Pin Up Shots Review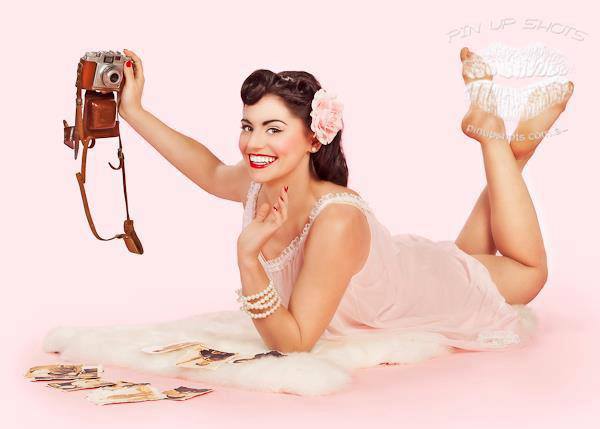 I was lucky enough to experience a shoot with Lynda and Francesca from Pin Up Shots in Sydney, Australia.
I always get extremely nervous before shoots as well…I'm no professional model and I'm scared I'll stuff it up.
It was an absolute pleasure meeting these two ladies. They are churpie and fun and really approachable and professional.
I enjoyed how easy it was for me to feel like we were all really good friends after only being in their presence for 5 minutes.
The Wardrobe-ing
First of course for any photoshoot you have to choose your concept for what you want.
I was provided with a nice range of choices and immediately I had my eyes set on a pink dolly dress - because it's so unlike what I usually dress like being a tomboy.
We decided to match it up with a beautiful pink background also…pink, pink everywhere!
Of course there were also suggestions flying around from the pros on what would look good on me, but the dolly dress was winner in the end as we all agreed that it will look swell.
The Glamming
What I experiences next was somewhat unexpected…
These two ladies who are professional photographers (who have been doing this for almost as long as I've been alive)…doubled up as hair and make up artists!
Wowzers!
So I was getting pampered by the same ladies that were about to take my photos.
And so we chit chatted further like old lost friends, exchanging stories about America and how amazing the town of Evil is.
It's Action Time!
I got on set, still quite nervous as I have this idea that I don't know how to position myself for the best shoot.
It didn't matter!
The ladies made me smile and laugh all through out the shoot and they gave me fantastic directions on how to position myself.
The shoot was quick, because we all worked well as a team. In no time I got to view my pictures that were taken and WOW…I was blown away by what I saw.
Every time I see myself as a pin up in photos, my jaw drops. I can't believe it's me.
That is why ladies, seriously get yourself down for a photoshoot because this is a huge confidence booster.
Oops…I did a boo boo…
A lesson I had to learn the hard way was not to assume anything about the shoot.
I was having a really busy week of working on PUP and before the shoot, the ladies asked me to have my nails all painted.
I assumed (naughty, naughty), that I would be in stockings and heels so I didn't paint my toe nails red AND even worse…I didn't shave my legs! EEK!
I forgot I was European and how bushy my legs can get. Very embarrassing.
But the ladies didn't flinch once. It was no problem at all (but note for next time not to do this to avoid embarrassment...).
Final verdict…
Absolutely a very happy customer. I still look back weeks after the shoot now and it brings a smile to my face of how good of a time I had.
The ladies and I got on like a house on fire and it's so nice to know that in an industry where it can get a little mean and catfighty, there are other women out there that just want to spread love and boost the confidence of women all around the world.
After the shoot, I sat around drinking tea for far too long hearing all about how these ladies got into this pin up world. The passion was very visible.
Thank you Lynda and Francesca for creating such fond memories for me.
Ladies, do yourself a favour and book in with these two dolls. Here are their details and let them know Sorelle sent you :)
Pin Up Shots website www.pinupshots.com.au
Pin Up Shots Facebook page http://www.facebook.com/pinupshots
Address 24/7 Hoyle Avenue, Castle Hill, NSW 2154
Ph: 02 9634 3706 or 02 9680 9823
Email: info@pinupshots.com.au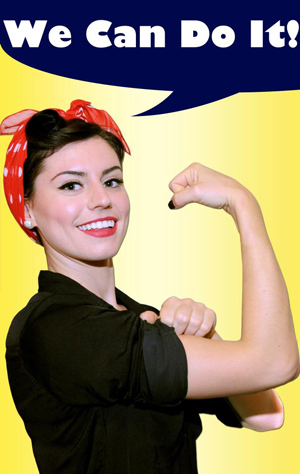 Lots of Love
Sorelle Amore
Return from Pin Up Shots Review to Pin Up Passion Homepage