Peep Show Studios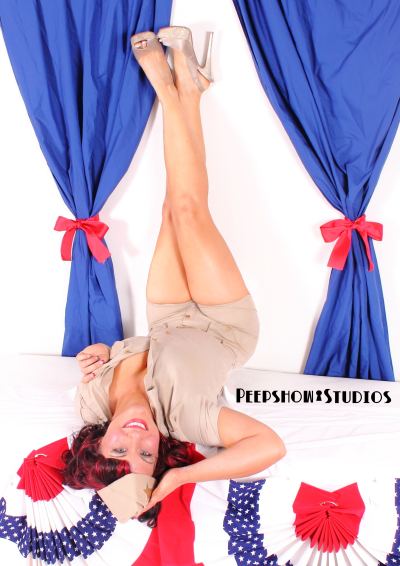 My name is Keke Noir owner of Peep Show Studios. I have been a pinup model for 4 years. Prior to that I was a model with an Austin based agency. After having my first son, my husband encouraged me to try pinup. I had always been a huge fan of the era. I grew up on 50's and 60's rock and doo-wop. I was watching black and white films or Elvis Presley and Marilyn Monroe movies while my friends watched the latest releases, and I loved Bettie Page (like most good pinup girls do). I had always wanted to try it but didn't think I could. After my husband encouraged me, I found a local photographer and a classic car owner who were willing to shoot with me.
An image from that first shoot got me a full page in the very first issue of Pinup Perfection magazine. I was hooked. I left the agency and decided I belonged in the world of pinup. I continue modeling, and as of now I have made it into 17 magazines, had a book released in May of 2012, and I have become a cast member on the web series American Pinups.
Shortly after I started down the road to pinup, the same photographer contacted me letting me know that other girls wanted to book pinup shoots. He asked if I could help with hair, makeup and posing direction. I was always happy to lend a hand, and eventually, that blossomed into a career. I provide hair and makeup services to many different photographers for many different genres under the name "High Voltage Hair and Makeup".
Four years into my pinup journey, I had a hand in every aspect of a photoshoot except the actual photography. I had learned a lot from the photographers I had worked with so I decided to try it all on my own. Thus, Peepshow Studios was born. I am a one woman company.
For each of my shoots I design and build the set, advertise, provide hair and makeup, posing direction, snap and edit the photos. I run my website, although it is fairly new and, as most things, still a work in progress. So far my photography has been featured in Victory Girls Magazine, Bohemia Magazine (coming soon), and will be in a future special edition of Delicious Dolls Magazine.
I am not sure where Peep Show Studios and this pinup journey is taking me, but I know that I could spend every day of my life soaking in the awesomeness that is Pinup and every amazing thing that is those wonderful days gone by!
Follow Peep Show on Facebook
Check out their website for more details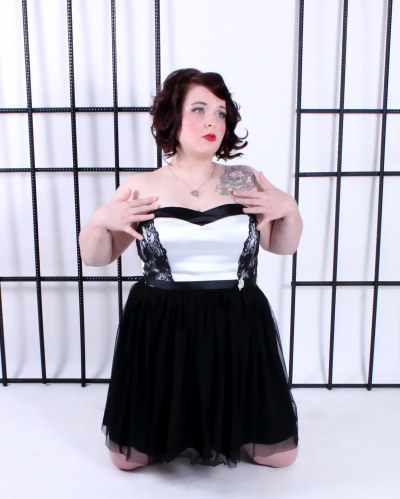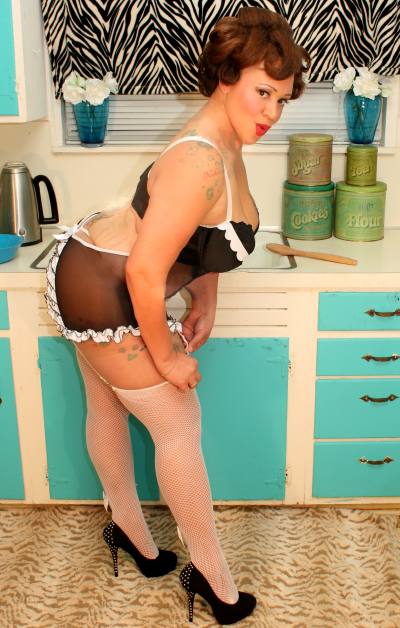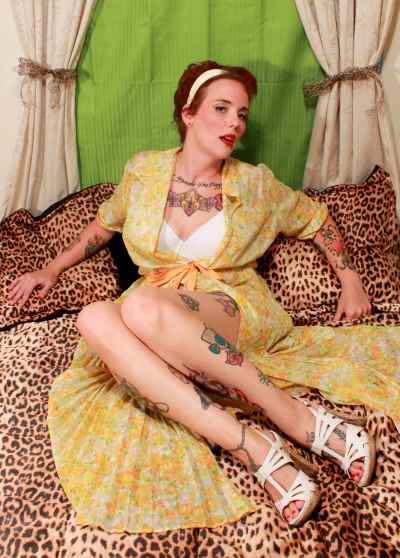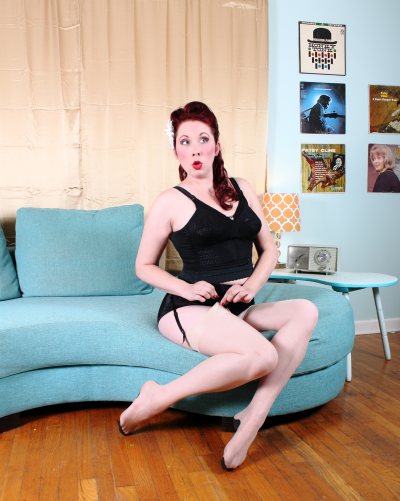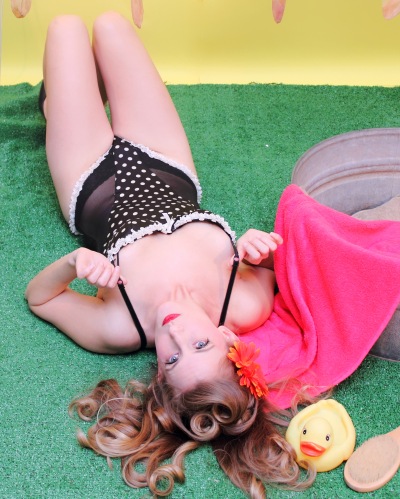 Follow Peep Show on Facebook
Check out their website for more details
Click here to return from Peep Show Studios To Pin Up Passion Home Page