My Journey To Look Sexy

By Sorelle Amore - Founder of PinUpPassion.com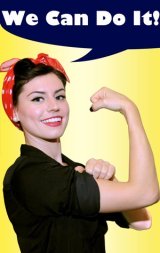 Look Sexy - From a Clumsy Giraffe to a Sex Goddess (ok...maybe not quite).
I'm 23 years old, 173 cm and 58 kg's. According to the nations average, I'm between 5 and 10 kg's underweight for my height, depending on which BMI calculator I use on different websites.
I am the same shape and size as I was when I was 14 years old.
It's not a choice…it's just how my body is.
Running Pin Up Passion over the last 14 months, I have been constantly exposed to sexy women.
I have never considered myself very sexy and it's something I've always wanted to be able to claim. So instead of just giving up and giving in, I decided to throw myself into the deep end of trying to master the art of seduction and being sexy.
Here is my journey to look sexy so far.
I signed up to a striptease class last minute. Bobbi's Pole studio runs these classes and they did have pole dancing, but I figured I'd probably scare everyone if my giant limbs were to start twirling around a pole.
So striptease it was…
First class was great. Even though I had never ever danced a routine in my life, and a large part of striptease is having a sexy routine, I seemed to get a hang of it and look sexy at the same time.
I learnt some very basic ways to increase your sexiness eg. when you lift your leg up and you're on your side, turn your leg to show more of your calf - instant sexiness boost.
My sexy-o-meter rating - I was feeling 7/10.
Week 2…pretty excited to get into the room and show off my amazing skills. Except this time, nothing seemed to go right.
I looked like a clumsy giraffe to say the least. It was nooooot attractive. On top of that, I had only just seen the movie Missrepresentation which talks about how the media is depicting women as sex objects. I felt this class was fueling it. I was not happy and I nearly quit this day. I did not look sexy or act it in any way. I didn't want to.
My sexy-o-meter rating - 0/10 - Noooot happy.I did not look sexy one bit.
Week 3 - class missed
Week 4…having had numerous discussions with people about the Missrepresentation movie, I came to the conclusion that yes, some of the media is depicting women as sex objects only. But I couldn't help it still that whenever I put on a nice dress or sexy lingerie, I still felt great about myself. So I came to the conclusion that as long as you don't show yourself off as a piece of ass only and make it clear you are one clever cookie…damn…use the amazing curvy body we have been given to get what we want!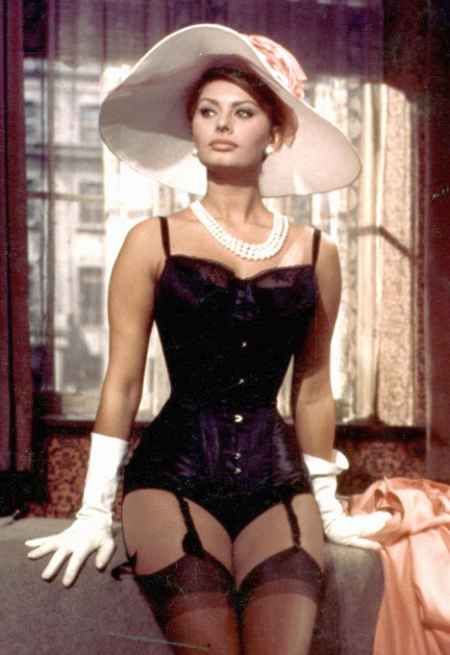 Sorry gents…we all know the truth. Women can get away with a heck of a lot more because we have curves in places that mesmerize you :)
Class went ok and I was starting to learn the concept of sexiness and why it is so important - it's important for you to master. You do it for yourself to boost your confidence and not for anyone else.
My sexy-o-meter rating - 8/10.
Since then I've had a few more classes where my confidence levels remain level. The best part of it all is that I took that confidence out of the dance studio and onto the street.
Man…when I walk down the street now, I feel like a sex kitten! Rawr!
I purchased my beautiful, shiny stripper heels which I wear around the house constantly, even when I have my PJ's on. And I try to do the striptease tricks in my tiny little apartment. Too bad my place is too small for me to even try to do the splits.
And finally in this update, I thought I'd share with you another class I just attended…it was a nude workshop.
It included a group of about 20 women, getting almost 100% nude (little G-string were the only things still on our bodies), playing around with whipped cream, candle wax, baby oil with glitter in it, strawberries and foamy water. Oh yes…we did look sexy. Very sexy.
I must admit, I am a little hesitant sharing this as some of you may think this is crossing the line, but I need to explain to you how liberating this was.
The room was packed full of women of all body shapes and sizes that were there with one aim…to feel sexy in the bedroom. None of them were forced to do it. All of them wanted to do it. None of their partners asked for this. It was their choice.
As a matter of fact, I joined this class with no intention of having my boyfriend benefit from this. It was a class I knew I wanted to do to see if the clumsy giraffe could play around with whipped cream or would I instead sit in a corner and eat the whipped cream straight out of the bottle instead.
Hallelujah! It worked! The class was a raging success and it's something I think every girl should look into doing.
My confidence levels have just reached a new level and I know that they will never drop down. A new benchmark has been formed.
Look up striptease classes in your area and just do it.
You will not regret it.
---
If you enjoyed this article 'My Journey to Becoming Sexy', then please connect with me (aka Sorelle Amore):
https://www.facebook.com/SorellePinUpPassion
Photo by Sassy Studios
Return from My journey to Look Sexy to Pin Up Passion Homepage