How To Beehive Hair - Learn The Ways To Get The Do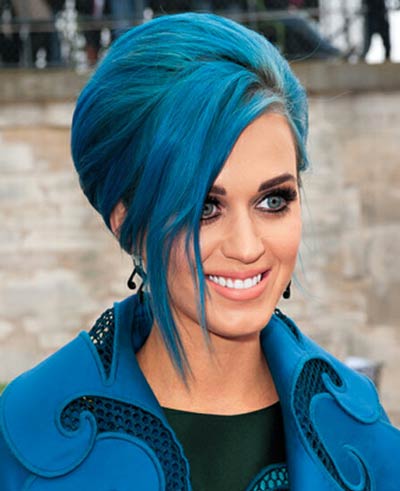 HOW TO BEEHIVE HAIR: Style it like the pros...
The beehive is definitely not the iconic pin-up hair style (as it developed in the 1960's not the 1940's). However, I believe it to be just as classy, elegant and sophisticated as pin-curls and victory rolls. It Is the perfect hairstyle to make your face appear slimmer and give you instant height.
The first step when attempting to do a beehive is to make sure you have not washed your hair recently, as clean hair is very soft and therefore much too hard to style, I would also recommend for you to quickly straighten your hair (however, this is not necessarily essential.)
The next step is to section your hair, I grab the top half of my hair tie it up into a tight bun and pull it towards my forehead, once done I then clip it in place. Be sure to leave some hair at the nape of your neck free (as you will need it to make the back look neat and tidy!)
Now for the trick of getting the height! Grab a sock, hair extensions or an old stocking (which is what I prefer to use) and clip it in the top of your head, be sure it is in the shape of a ball before you clip it to your scalp.
Once pinned in place comb the hair that you left at the bottom of your neck upwards to completely cover the stocking, once done, pin and use hair spray to keep it in place (hair spray with a very strong hold is what I would recommend to ladies with thick hair.)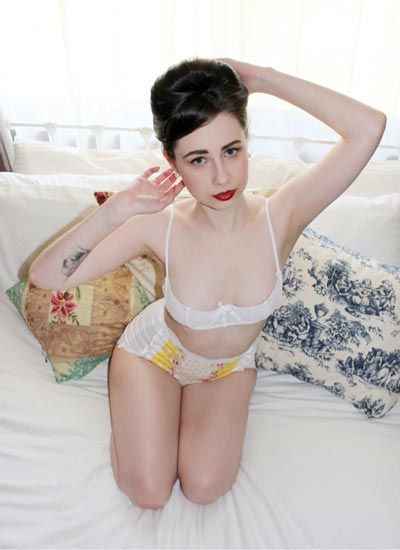 Now for the hardest part of the beehive, Once you are happy with how the stocking is holding you then take the section of your hair you tied up to your forehead (be sure to tease it as much as possible to add even more height) lightly spray it with hair spray and begin to comb it over the stocking and whilst doing so, be sure it is creating a beehive shape!
(This step can take a very long time to perfect so be sure to stay persistent)
Once you are happy with the beehive you have created, use as many bobby pins to pin it in place and to be sure it doesn't fall out after a couple of hours.
Then spray with hair spray and your set to go!
Lots of love,
Etta Envy.
---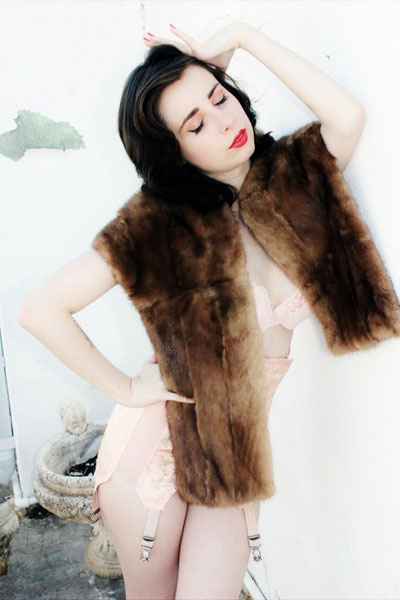 If you enjoyed the article 'How To Beehive Hair'…
Connect with Etta Envy on Facebook!

Click here to connect with the doll on FB
---
Return from How To Beehive Hair to Pin Up Passion Homepage