FireHosiery Competition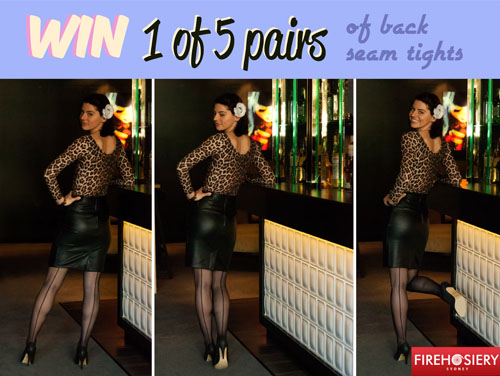 We all know that hosiery is essential to the Pin Up look, so in celebration of Pin Up Passion reaching our 50,000 fan milestone, we've partnered with FireHosiery to give you the chance to win one of 5 pairs of their gorgeous back seam tights, delivered to your door!
That's not 1, but 5 chances to win!!
To enter, all you need to do is:
1. Like FireHosiery on Facebook (click here)

2. Comment below telling us your best tip for wearing seamed hosiery eg. what fashion looks best with the hosiery, easiest way to put on the hosiery, best way to store the hosiery etc.
Good luck!
(Competition ends Sunday 23rd October 2012 AEST. Winner announced Monday 24th October)
<3 Sorelle