Curve Confidence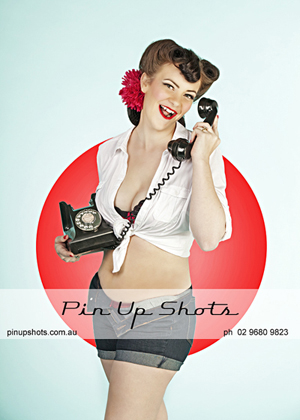 Curve Confidence…it's what you make it.
Pin Up Shots recently received a very interesting question from a gal enquiring online for our
pin up photo session. She asked, "I see that many of your portfolio photos are shots of thin
girls. Do you cater for plus sizes?"

A very good question, which we had taken for granted as we did cater for plus sizes but we
didn't think we had to make a point of specifying it.

Pin Up photography isn't about what size you are, rather how you carry yourself and we
haven't met one girl yet who hasn't known how to pull off Pin Up in her photo shoot! It's
almost as if every girl falls into a tantalising and mysterious Pin Up trance the minute those
victory rolls are set on her head and the cat eyes drawn onto her face and as she gets
transformed into a 1950's beauty, all inhibitions are thrown out the studio door.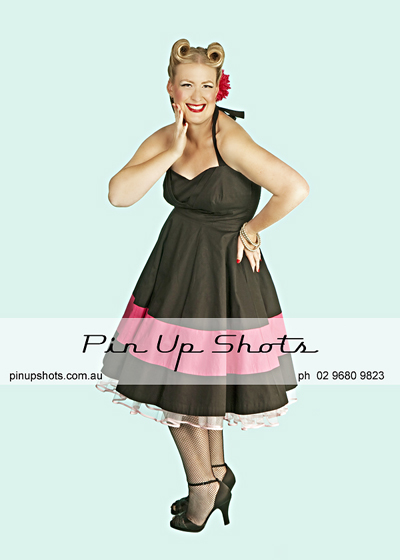 Pin Up Shots has recently photographed some new mums and curvy gals. They all made a point of mentioning their stretch marks and curves when they first contacted us but we weren't worried at all about that. We explained that we have varied sized clothes, even sexy lingerie in larger sizes and we would either cover or retouch the stretch marks.

Suffice to say, these girls had such fun during their session in the studio with us, being pampered and playing dress ups that they forgot all about their size and stretch marks!
Retouching was carried out on their images where needed and the results where hot out of the 1950's!

So ladies, it's all about communicating your concerns with us in the first place and having confidence in your photographer. At Pin Up Shots, we hold a pre-session consultation either in person or over the phone to plan your photo session. This allows your input as we get to know what look you would like to achieve and as some girls do, talk about your problem areas.

It is important to us that you look good but that you also feel comfortable. The beauty of pin up is that what's important is to be yourself!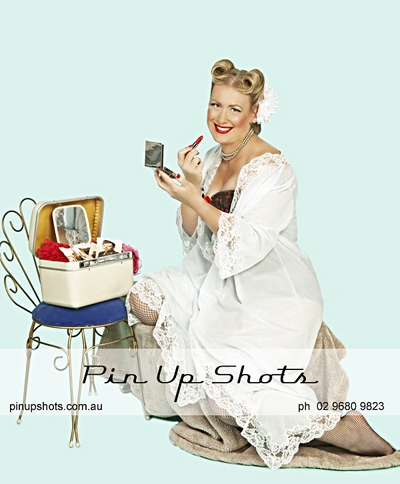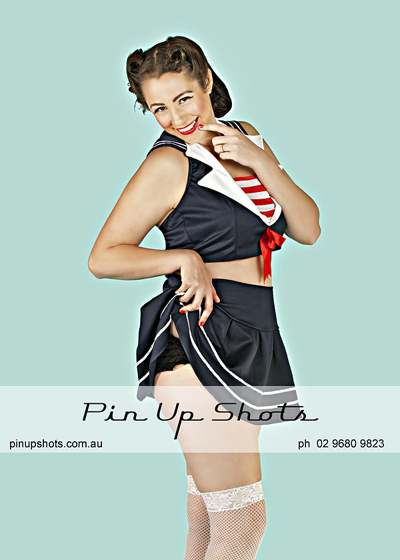 ---
If you enjoyed this article, connect with Pin Up Shots here:
https://www.facebook.com/pinupshots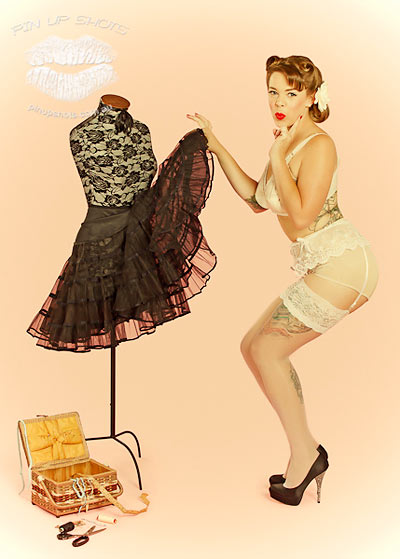 Return from Curve Confidence to Pin Up Passion Homepage