Body Love

How To Learn To Love Every Bit Of Your Body

Oh hello there you sexy minx ;)

So when choosing clothing...I feel the first thing to remember is that clothes aren't about dress size.

So many women struggle to know what clothes will work for their body.
Does my butt look big in this?

It doesn't help that so-called fashion experts teach women to identify their flaws and conceal them, rather than working with the best bits. When did it all get so negative?

Forget your wobbly bits. I actually encourage you to embrace them...I went to a pole dancing performance the other day, and the whole act was indeed about making the legs, butt and 'the ladies' wobble. Let me tell you - it was SEXAY!!!

The old-fashioned concept of dressing for your body shape I have to say is a little flawed. Really, who wants to be described as an apple, pear or (oh God) a brick?! How about treating our body to some nice words instead?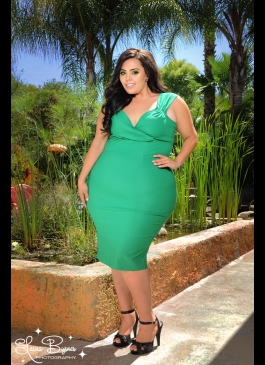 Let's flip that on it's head and try this:

Pear - usually said to have 'big butt'. How about...sexy, scrumptious bottom.

Apple - usually said to have a larger belly. How about...voluptuous vixen.

Brick - usually said to have a masculine build. How about strong and powerful presence.

Thick or thin, tall or tiny, half the battle when it comes to finding what clothes work for you is realizing that you're beautiful and your body has some amazing assets. Every body does.

The key to picking clothes that flatter your body is to get to know your body first. Get your clothes off, stand in front of a mirror and pick out the bits you really love. Identify parts about your body that you like and keep doing it until you learn the whole lot.

This little girl in the video certainly has it down pat ;)




While you're working on that all-importance self-acceptance, give your wardrobe an overhaul to help you on your way...

To a world full of beautiful bodies,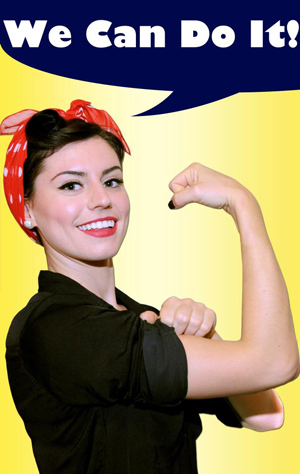 Lover of all pin ups,

Sorelle Amore
---
If you enjoyed this article, connect with me (aka Sorelle Amore) here:
https://www.facebook.com/SorellePinUpPassion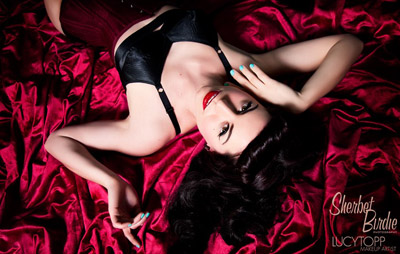 Photo by Sherbet Birdie
Return from Body Love to Pin Up Passion Homepage