Autumn Fashion for Pin Up Girls
Rock your pin up outfit as the leaves turn brown
As the leaves turn brown and it falls from the tress, it signals the season of autumn/fall.Now, what would be the best autumn fashion for pin up girls for them to flaunt out their beautiful pin up style?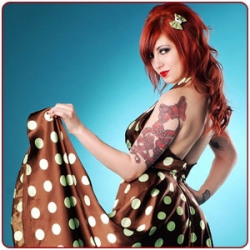 Autumn fashion for pin up girls starts with the dresses, which are perfect for this season. There are pin up girl dresses that you can purchase in specialty stores. Wiggle dresses, pencil skirts, ¾ sleeve cardigans, high waisted capri pants and high waisted shorts are some of the clothing choices that you can wear in the wonderful season of autumn. Halter dresses will be great as well. Try some with beautiful prints like cherries and polka dots. Now, that's a good way to look like a pin up girl during this season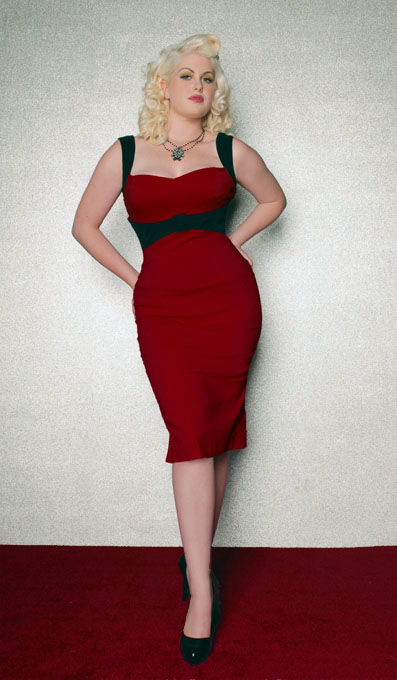 Another autumn fashion for pin up girls, If you're up for some rockabilly vibe, you can start by taking out leather jackets out of your closet. Sweaters won't hurt as well, paired with beautiful capri pants. Don't forget that red bandana and maybe you can get some jumpers for a total rockabilly look. Now, you'll be sizzling the streets with your rock & roll vibe during this beautiful season.
During the autumn season, it is nice to look as fresh as you can be and autumn fashion for pin up girls is the perfect idea. Try putting on lighter makeup but style your hair like a pin up girl should. For your shoes, why don't you go for beautiful pumps or if you want to be more comfortable, try some ballet flats as well. If you were going to a formal event during this season, peep toe high heels would be perfect in hot colors like red, hot pink and blue. These shoes will definitely beautify your whole pin up outfit for the autumn.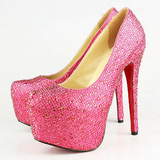 Stockings would be perfect as well during the season. Pair it up with a wool coat or sweater and neon-colored bottoms, and then you will definitely unleash that retro vibe. Now, that's something that will definitely be perfect for the fall.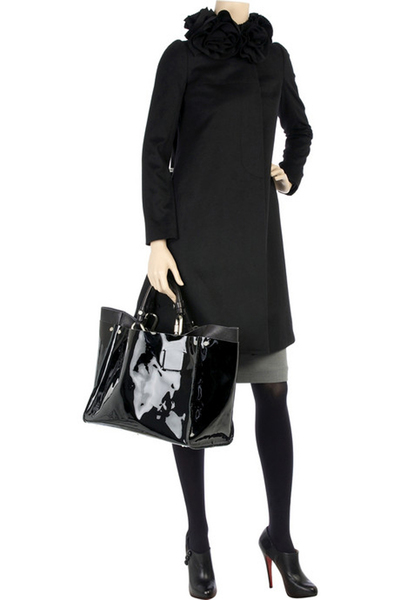 There are a lot of clothes that you can choose from. Usually, for autumn fashion, pin up girls usually stick to pin up dresses. It's like the perfect time to wear those gorgeous dresses. However, there are others who want to cover up by wearing some beautiful tights or stockings paired with beautiful coats with their hair made up exactly how women from the '50s should!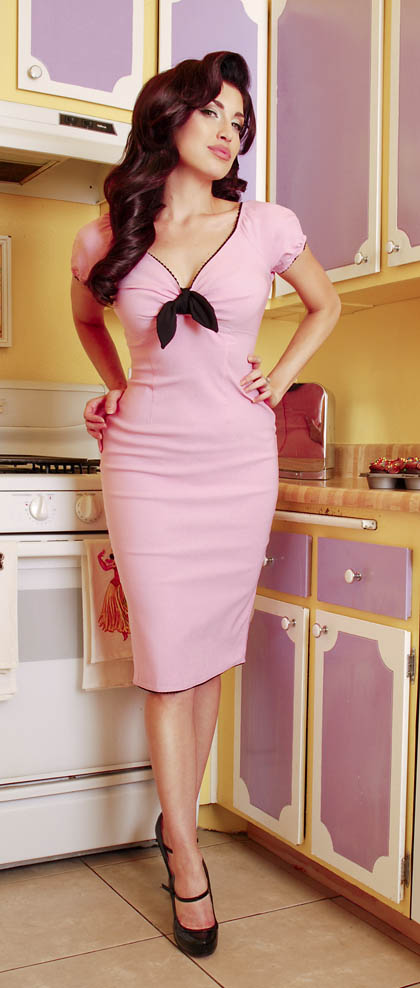 Return from Autumn Fashion for Pin Up Girls to Pin Up Passion Homepage