Young Pin Up - Dealing With Peer Pressure & Remaining With This Style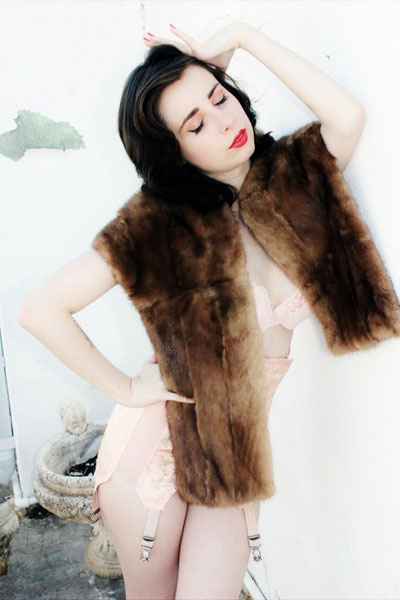 Hello everyone...
I am delighted to be a young pin up writing for Pin Up Passion and sharing some of my experiences in discovering my own identity and style, as every other young girl is attempting to find in today's society - with the high expectations and judgment us girls can place on one another and most importantly upon ourselves...shaping the views we have of us as an individual.
As for me...I am not tall & not a stick figure. I have large hips, a narrow waist and have pale skin (unlike the women you see in magazines) and as you could imagine I don't blend into the category of what is socially considered to be "attractive".
At 16 I was struggling to deal with this concept, I was never considered to be "aesthetically pretty", this was when I stumbled across the famous Gil Elvgren pinup art work I found in my grandmothers house.
I was instantly drawn to these sexy but yet, very classy women. They had curves and weren't attempting to hide them in the slightest, as many girls in today's society feel they have to for fear of being judged and called overweight.
These women also had the distinct red lips and pale skin...something I shared in common with them and something I was able to express myself through and FINALLY be unique and stand out.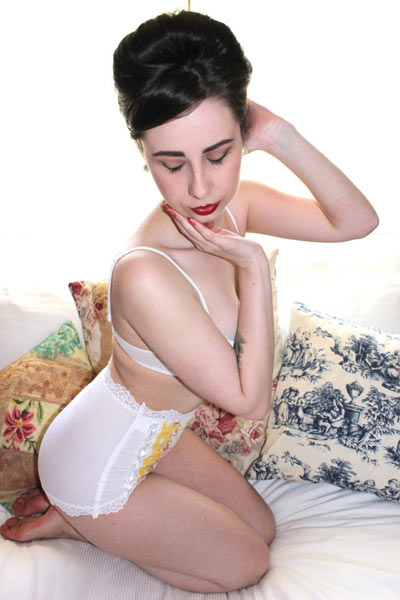 I slowly changed my appearance by cutting my once very long hair to shoulder length which allowed me to curl my hair and wear it in a similar style to the pin curls these women had, I then threw out all of my wardrobe (yes, all of my wardrobe) and began buying 1940's styled dresses, jackets, and makeup that would help me to achieve this look.
I started standing out in photos because many girls chose to dress with what was considered to be in fashion and I would be wearing a 1950's housewife dress.
It was from that I felt good about myself and began to grow confidence in my different way of dressing and appearance as a young pin up.
I even got compliments from strangers about the clothes I was wearing.
That is not to say I don't get judged for my quirky way of dress code, however I assure you these women lack in their own ability to express who they are from fear of judgment...which they try to pass onto me.
This is the unfortunate part of life for strong women who choose to be different and stand apart from the crowd.
It is this stereotypical ideal which rings true...that women must learn to block out and be happy with who they are, not what people around them think they should be.
It is this reason I find pin-up to be fabulous, as it is not a "one size fits all" approach.

It is a style that is for all women of shapes and sizes to express their bodies and be proud of the physical appearance they have!
Not to mention the sex appeal behind those red lips and stockings!
But most importantly whether you are a young pin up doll like myself or a girl trying to find your own identity, do it for yourself...no one else.

Because at the end of the day you have to be happy with who you are...after all this is your life - not society's.
Lots of Love...
<3 Etta Envy


***Photos by Sarah Graham***
Return from Young Pin Up Etta Envy's Article to Pin Up Passion Homepage