.
Sini Ariell

Finish Model In Australia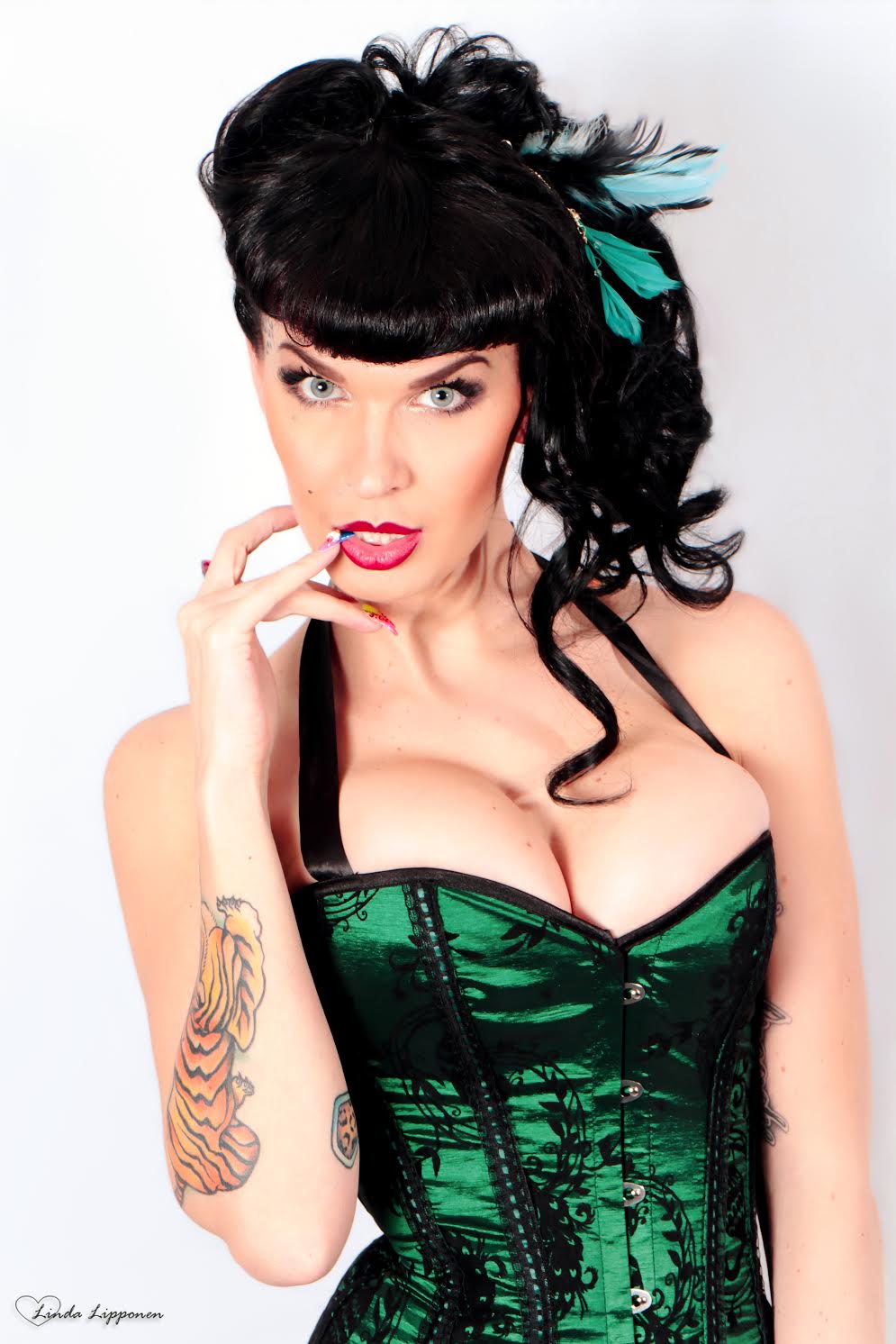 1) What inspired you to get into pin up modelling?
I have always liked to dress different than others and I love to put out on a theme for each day...As I've been a professional model for 10 years, I got fed up with being just a hanger for dresses, I wanted to free myself and start doing Pin up pictures of myself!! I wanted to spread the word for happy women and open mind for curves!

2) Would you describe yourself as more of a cute or sexy pin up and why did you choose this style?
Sexy and a bit naughty pin up :)))
3) Who do you draw on for inspiration for your photos?

Jessica Rabbit :D lol!!!
I'm not so much into classic beauty images, I prefer more character for cartoonish pin up pictures. So I do fancy Marilyn and others, but I see myself as a cartoonish figure and fresh face for Pin up ...a bit different than many others.
4) What are the three most important fashion pieces that a pin up should have?

Stay up stocking, lipstick and eyeliner... High heels, pencil skirt and a fixed hair-do.

5) What advice do you have for doing pinup on a budget? What subtle things can a woman do to add pinup in their lives?
Just pop in to a flea market and buy something cute vintage for cheap...mix & mach new and old... Just start to feel free and satisfied with your body with all the bumps and lumps :))) Let yourself be the best you.

6) What is confidence to you and how have you become so confident?
My mom is my biggest idol. She taught me to think that I am different than the others and I should appreciate myself of being the best version of me :)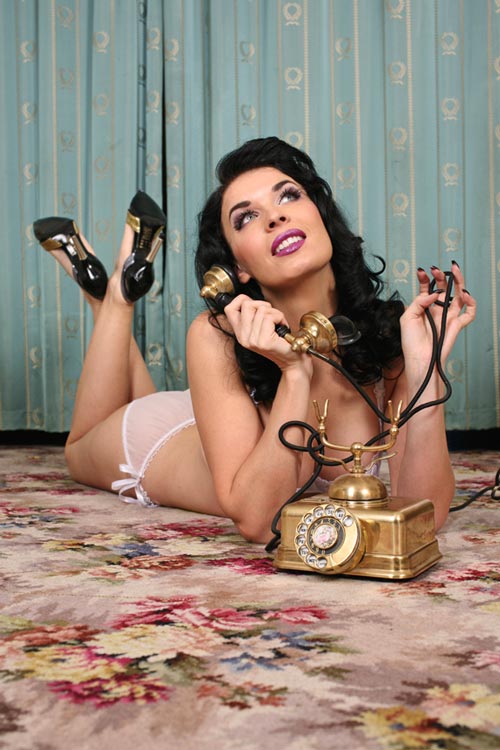 7) How long did it take you to get to where your at now as a model?
I have been like this from the childhood...I always wanted to put on a show and dress weird...But as a model I am never ready and done..so I just feel like I am not that fine model, I'm just me :))) I have always been a tomboy so it´s the feeling in me.
8) What item in your wardrobe makes you feel the sexiest?

Lingerie, halterneck tops...boobs showing up... haha

9) What does an average day in the life of Sini look like?
Put on fun clothes with some sort of a theme. Going tattooing for few hours, then modelling shoots 2 times per week, or some other pin up competition hosting etc..
Going home happy to my dearest husband of 9 years! I usually draw something in the evening for next days client.

10) What are your top 3 tips for the pin up look?
Nice lingerie to show your curves, lipstick and a great smile!

11) For all the ladies out there too afraid to do pin up or pin up modelling, what would you say to them?
Just try it once and you will start to love yourself and see your figure different...Learning to accept your body is a great feeling :)